When the rain comes, especially heavy ones, floods will probably be the order of the day. If the situation gets out of hand, then there is a possibility that the water may start to sip into your property. If you own a dog then this is possibly an essential bit of DIY as if left unchecked can completely ruin a garden and home.
At the time of writing, the UK is in the middle of winter which means wet walks and wetter dogs. To ensure you keep your home and dog's area dry for them we've got in touch with a company called EasyMerchant on how to divert water by using a drainage channel.

A flood is also capable of going to other areas of your home, which may lead to the destruction of assets, difficulty driving or walking along the driveway, destruction of flowers and plants, among others.
RELATED: Waterproof dog beds / Waterproof dog coats
Therefore, to avoid that, you have a look for alternatives that will channel the water to another designated direction.
In that case, a driveway drainage channel will be the most appropriate solution. You may wonder how to install one, since you may have a tight budget after floods or heavy rains. As much as you will require the services of a contractor, it is also possible to do it yourself.

What are the steps for a successful installation?

1. Find the right location to place it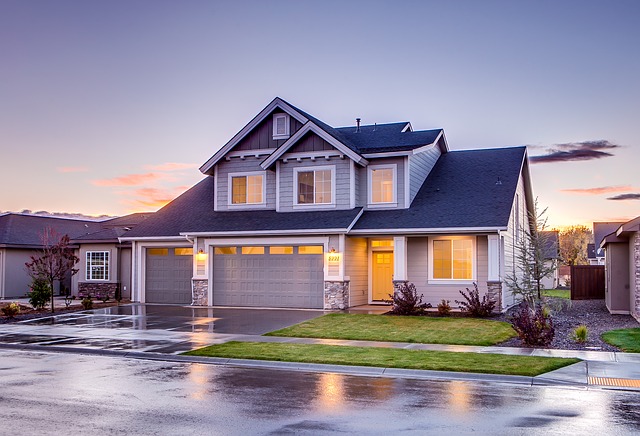 Do not start digging without first doing a background check on the terrain that you want to fix it. Contact various service providers such as the gas provider, local water, sewerage, cable, phone, and electricity providers.

By doing that, you will avoid destroying pipes and other utilities that run around your driveway.

Note that once you call them, they will mark areas for you, which means that you will have to find alternative locations if they mark your preferred spot.

2. Gather up tools you require

By now, I believe you have all the necessary tools. If not, you have to look for a trusted supplier such as EasyMerchant who can provide all the materials that you require for such a project.

Some of the tools you have for the project include:

• Waterproof glue
• End caps
• Drainage channel (Choose your preferred thickness and length)
• End caps
• Measuring Tapes
• Shovels

Once you have them with you, you can start digging right away. For cutting a concrete area, use the concrete saw. Ensure that you mark the lines appropriately to prevent unequal cuts.

3. Accurate measurements matter

When doing it on a driveway, make sure that the sizes are correct. That is because vehicles are heavy and they can destroy the channel.

In that case, have a thickness of four inches of concrete to facilitate support of the weight of the channel. Additionally, while digging out the trenches, let it be sloppy. It will assist in the smooth flow of water through its length.

A maximum of a one-inch gradient with every one-meter length will increase the slope and cause the water to flow smoothly.

4. Place the channel into the trenches and fill in with concrete

You can also add extra support to the channel using t-bars. You will have to hammer them on the side.

After you finish doing so, fill it with concrete. Use the end caps to connect the pipes. Apply glue to the end cap so that they can stick together permanently. It is also a good idea that you cover the drainage with tape to ensure that concrete does not pour into the drainage.

On the other end of the drainage, place some stones to prevent grime from jumping into the pipe once it hits the ground.

Additionally, you can add some stones on top of the trench, especially where there is no concrete, to prevent soil erosion.

To sum up:

You may save a lot if you can learn to do it by yourself. Consequently, you may require several channels; nonetheless, they should be flush with the surrounding grounds. Note that connected channels may need extra help to prevent damage.
Over to you
Are there other worries you've got this winter when it comes to your dog? Why not let us know in the comments down below to help the JugDog community.
ALSO READ:
Dog Harnesses Rated and Reviewed