One of the most commonly consumed dietary for huma1 supplements is fish oil. It is rich in omega-3 fatty acids which helps a great deal in improving your health. This oil is extracted from fish tissue. It is found in oily fish such as tuna, herring, mackerel, anchovies, and from the liver of other fish where cod liver oil is produced.

It is highly recommended that you consume 1 to 2 portions of fish per week for a supply of the omega 3 fatty acids to your body. The main omega 3s in fish oil are docosahexaenoic acid (DHA) and eicosapentaenoic acid (EPA). These have great health benefits to your body.
With that said, let's look at 4 things fish oil can do to help your health: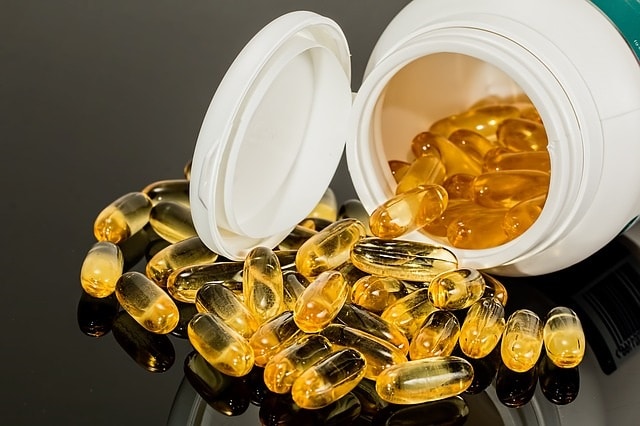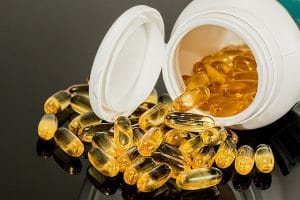 1. It Will Help With Weight Loss
Obesity is a serious health condition that may put you at high risk of contracting diseases such as cancer, type 2 diabetes, and heart disease. Studies show that taking fish oil supplements combined with a proper diet and exercise can greatly aid in weight loss. The fish oil will help in reducing the waist circumference and the waist to hip ratio.

2. It Will Help Reduce Inflammation
Your immune system uses inflammation as a way to fight infections and treat injuries. There are, however, cases of chronic inflammation which is sponsored by illnesses such as heart disease, diabetes, obesity, and depression. This chronic inflammation needs to be reduced to facilitate the treatment of these diseases.

Fish oil contains anti-inflammatory properties and is very effective in treating conditions that promote chronic inflammation. For stressed or overweight individuals, fish oil can help minimize the production and expression of gene inflammatory molecules known as cytokines.

Fish oil supplements also help in reducing stiffness and joint pain in people suffering from rheumatoid arthritis which is caused by inflammation.

3. It Will Help In Treatment Of Certain Mental Disorders
The composition of your brain is 60% fat and a large proportion of this is omega-3 fatty acids. As such, omega 3s are quite essential for the normal functioning of your brain. Studies show that people suffering from certain mental disorders have low omega 3 blood levels.

Research done has found that fish oil supplements can greatly help prevent the onset and improve the symptoms of certain mental disorders. It can, for example, help in reducing your chances of suffering from psychotic disorders if you are at risk of them. Taking fish oil in high doses may also help reduce symptoms of bipolar and schizophrenia.

4. It Can Help With Diabetic Neuropathy
Half of the people who have been diagnosed with diabetes suffer nerve damage or neuropathy. There is no cure yet for neuropathy if you suffer from it and the treatment that's considered to be highly effective is keeping your blood sugar level in control which helps slow down the neuropathy.

Another super effective alternative that studies have discovered is fish oil supplements which play a vital role in restoring the condition of your nerves that have been damaged from diabetes.

There's more to the treatment of neuropathy. If you've been going through chemotherapy, you must have experienced the nerve pain that comes with it more so if you are diabetic. You can find helpful information on how to treat this on Neuropathyreliefguide.com.
Should dogs have fish oil?
You can get Fish oil for dogs which have a lot of benefits, check these out:
Fish Oil For Dogs
NO MORE ITCHY, DRY SKIN: This Pure Salmon Oil from Pets Purest is an all-natural fish oil supplement designed to help pets of all sizes look and feel great. Our liquid formula is capsule free so that it's easy to give to pets with their food. It has been proven to reduce itching and reduce dry skin.
PACKED WITH POWERFUL AND PROVEN OMEGA-3 FATTY ACIDS: Our premium Salmon Oil is packed with Omega-3 and Omega-6 fatty acids derived from EPA and DHA. These all-natural nutrients help to keep animal coats soft while supporting overall health. It's great for small, medium and large breeds alike.
HELP YOUR PET STAY IN GREAT SHAPE: The rich fatty acids found in our Pure Salmon Oil have been shown to support joint function and heart and immune system health. Our tasty supplement is proven to nourish your pet from the inside out with no fuss.
A TREAT FOR PETS THAT'S EASY AND MESS-FREE TOO: Maybe you've tried to give your dog or cat salmon oil capsules before and found that it just didn't work. That's why our Pure Salmon Oil is in liquid form. Simply pump the appropriate amount on your pet's meal, and the hard work is done. The oil has a natural, delicious taste that appeals to cats and dogs of all breeds.
Also read:
Last update on 2019-06-01 / Affiliate links / Images from Amazon Product Advertising API