Many dogs love water and for dogs that know and love swimming, as a dog owner, it is important to schedule some time for them to go swimming. Swimming is a very active and great way for your dog to stimulate his body.
It is tied to lots of benefits to the overall health in terms of mental and physical fitness as well as the growth of your dog. In case your dog cannot swim, that should not be a reason enough to quit. Get your dog a life jacket for stability and to enable him to swim without you worrying about him drowning.
Ensure that you get the right size so that it fits properly, making him more comfortable. Here's a look at some of the top benefits to swimming for dogs.
Exercise and Health fitness
Being the top benefit of your animals' growth, exercising and maintaining a healthy lifestyle for your dog is a top priority. Dogs are known to be energetic animals and with this come the need to engage them in activities that keep them active at all times.
Dogs with a medical history or health condition that discourages vigorous physical activities can benefit a lot from swimming. For example, dogs that have undergone orthopedic surgery need to swim to bring motion and stimulate their muscles to proper functioning.
Swimming in warm water is a great form of therapeutic exercise which will improve muscle and joint movement, improving their mobility. The temperature of the water also influences the rate of recovery since it reduces pain from injuries sustained and the post-surgery effects.
The same applies to dogs that are overweight and those used in the Special Forces, by security firms or for police work.
Dogs can swim in the pool or for a cheaper option, purchase an inflatable above the ground pool which you can place in your backyard and use for exercising. To determine what dog pool for swimming is best, get tips on how to take good care of your dogs at topdogtips.
Cool off
Just like humans and other animals, dogs also feel the heat and especially in warmer temperatures such as summer, nothing would please a dog more than a cold bath. In addition to the normal sweating through the pads and panting, swimming will help your dog to cool off fast by reducing the body heat.
Fun
Swimming makes dogs happy and it's also a great playtime, especially during the family time if you have a dog as a pet. Let your dog swim to stimulate the body as well as stay focused and active.
Depending on how active your dog is, some can even go for hours in water. Carry along an object that your dog can play with, such as a ball. You can toss it on one side of the water and encourage him to swim towards it to pick it up.
Remember to never leave your dog alone at all times when in the water to ensure safety. When swimming in the open ocean, watch out for tides and high currents. If you have an outdoor kids pool, place a bench and train him how to use it for him to easily get out of the water without having to jump and hurt himself.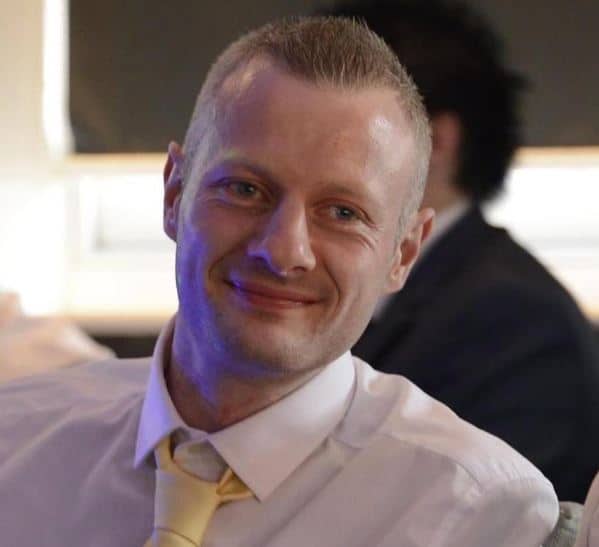 Ronnie is the JugDog site editor and a dog expert who has lived and worked with dogs his entire life. Living in St. Helens, UK with his wife son and Jug Dog Jeff Ronnie spends most of time researching the answers to the burning questions of the dog community as well as reviewing the latest and greatest dog products.