Thanks for visiting Jug Dog. This website is run by Jeff the 3 year old Jug Dog from St. Helens, United Kingdom and employs humans Ronnie and Heather to take care of the human stuff such as put my barks into words and to respond to other humans.
Who Am I?
I was born in 2015 in Manchester before moving to my forever home in Merseyside. Since then, I've made use of my humans skills at writing and talking to create this website to help not just other Jug Dogs but all dogs in the world by giving training, product and lifestyle advice.
You can see what I get up to every single day on my Instagram page, Facebook and Twitter.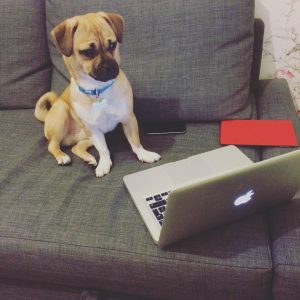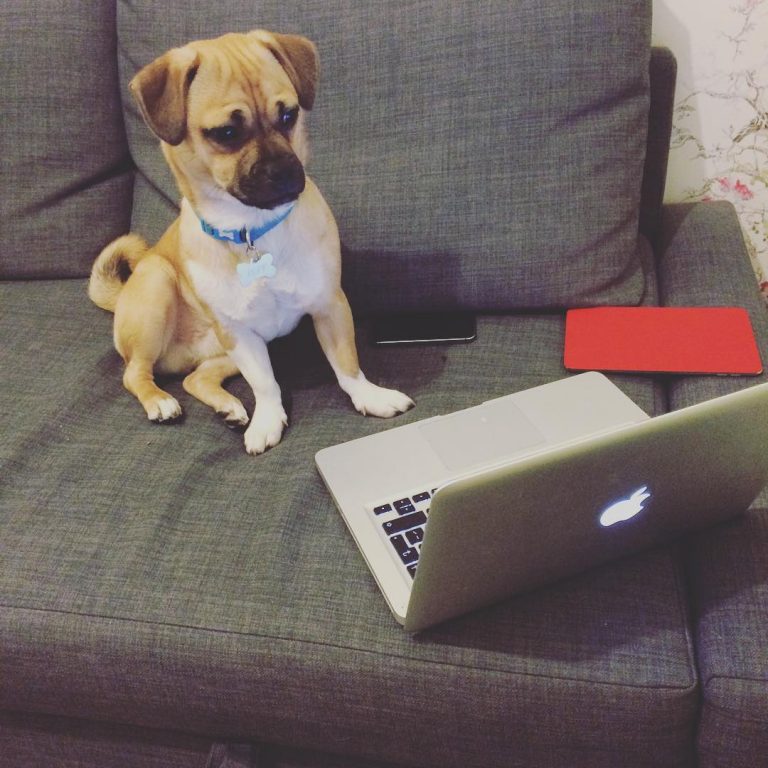 The Owners
We've raised a lovely Jug called Jeff who is perfectly house trained, healthy and has a brilliant temperament. Having grown up with dogs in the past we've were quite familiar with how brilliant and rewarding it is to be a dog owner; as we grew up and flew the nest we moved away from our family dogs and there always felt there was a gap in our lives. Enter Jeff!
During our time raising him from the tender age of 8 weeks we've been through the lot, cleaning up messes, crate training, walking, grooming and making sure he was friendly with people and animals alike! We feel like we've achieved this and some and often get comments on how amazing our Jug is. With our experience of working with websites we decided we had the opportunity to help future and present Jug owners and this is the short story on how JugDog.co.uk was born.
We are owners of our very own Jug which we have had since he was 8 weeks old – we've been through all the trials and tribulations of owning a Jug including housebreaking, crate training, socialising with other people, dogs and children and have decided to share the good, the bad and the ugly experiences we've had. All of which were totally worth it as we feel our Jug is the best dog in the world!
Our Mission
Our Mission with JugDog.co.uk is to create a friendly and welcoming website which gives valuable advice to other dogs and owners alike, it's a constantly growing website and we're always looking for more suggestions on how to improve. I try and test every product that we review and will only say it's good or bad if it is.
Marketing, advertising and press
To get in touch with us about marketing, advertising and press purposes please use our contact us page or email [email protected].