Welcome to my corner of canine insights! Spaying or neutering your dog can be a physically and emotionally taxing experience.
Doctors call it a low-risk surgery, but it's hard not to worry. And then there's the post-op care, which is a challenge, and some for new dog owners. One of the issues is that your dog may get an erection after getting neutered.
This can easily catch you off-guard if you're a first-time dog owner. I remember when my Jeff had an erection after the "fix," I legitimately panicked. Apparently, it's not that big a deal.
Let me explain.
Generally speaking, neutered dogs can occasionally experience erections, although the frequency and intensity are typically reduced compared to pre-op. Even after the operation, some dogs may still exhibit residual sexual behaviours due to the presence of other hormones and sensory stimuli.
If you're ready, let's navigate through the maze of canine curiosity together. By the end of this article, you'll have a clearer perspective on dog behaviour that often piques the interest of dog enthusiasts like yourself. So, let's dive in and demystify the world of neutering and its implications on your canine companion's life.
Are erections anatomically possible after neutering?
Let's dispel the myth right here – neutered dogs can and probably will get erections.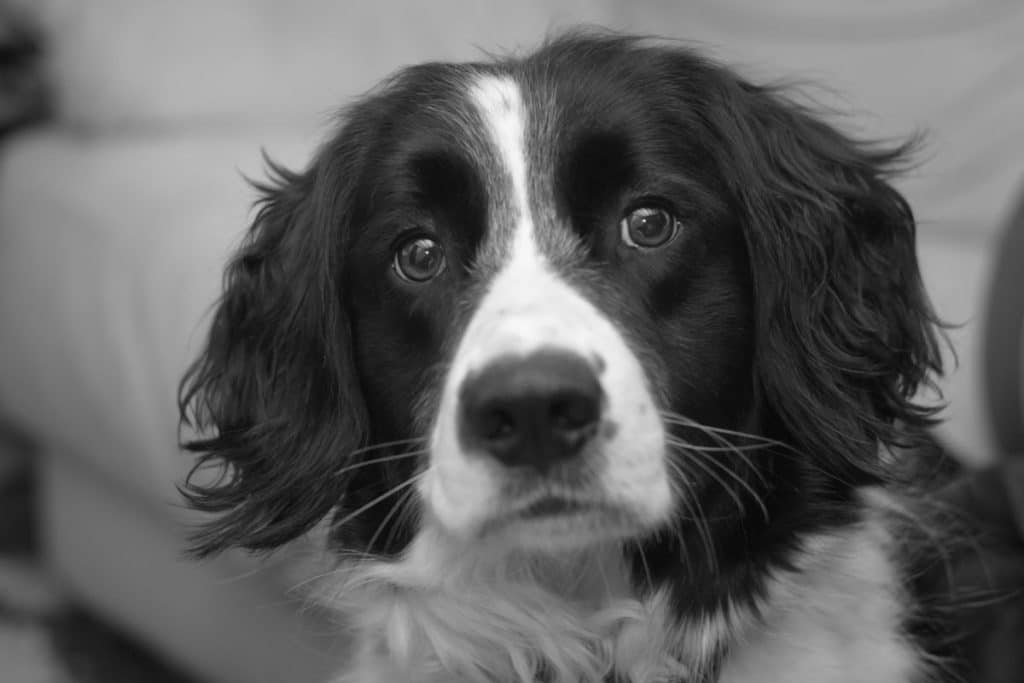 When a dog is neutered, the testosterone factory is inhibited, and their puppy-making semen is no longer in production, but that doesn't stop your dog from getting excited and, therefore, having an erection.
They will have fewer erections, stop humping everything in sight and won't feel the need to mark their territory as much after neutering, but it won't stop completely.
Erections are a physiological response that involves blood flow to the penis. Neutering primarily removes the testicles, however, some testosterone can still be produced by other tissues in the body, such as the adrenal glands.
If your dog gets excited, for whatever reason, the body can react by sending blood to the penis along with the baculum (penis bone) to produce an erection which looks a little bit like lipstick sticking out.
Neutering doesn't remove the baculum and does not stop the blood flow to the penis, and that is why neutered dogs can and will get erections.
Can neutered dogs still get red rocket?
Generally, paraphimosis or "red rocket" can still occur in neutered dogs. This medical emergency can occur for various reasons, such as trauma, anatomical abnormalities, or even after sexual arousal. It can lead to great discomfort, pain and further complications if medical assistance isn't sought.
Paraphimosis is a medical term for an erection that won't go away, which is a genuine concern for the dog and you, the owner.
If your dog's erection has been present for an abnormal time and looks discomfort, medical attention should be sought immediately.
In the meantime, ensure the penis stays moist with lubrication because dryness and irritation are the biggest concerns due to overexposure.
Can neutered dogs still get aroused?
According to The Kennel Club, dogs can still get aroused and display excitement or interest in mounting behaviours over bitches. However, these are often driven more by social cues and playfulness than reproductive instincts. It's important to note that individual responses can vary, and a dog behaviourist must be consulted for further advice.
What to do if your neutered dog has an erection?
There are several reasons why your neutered dog is suddenly having an erection. Mostly, it's not a big concern, but as dog parents, we can't leave anything to chance, can we?
Let's dig into the most common reasons and respective solutions.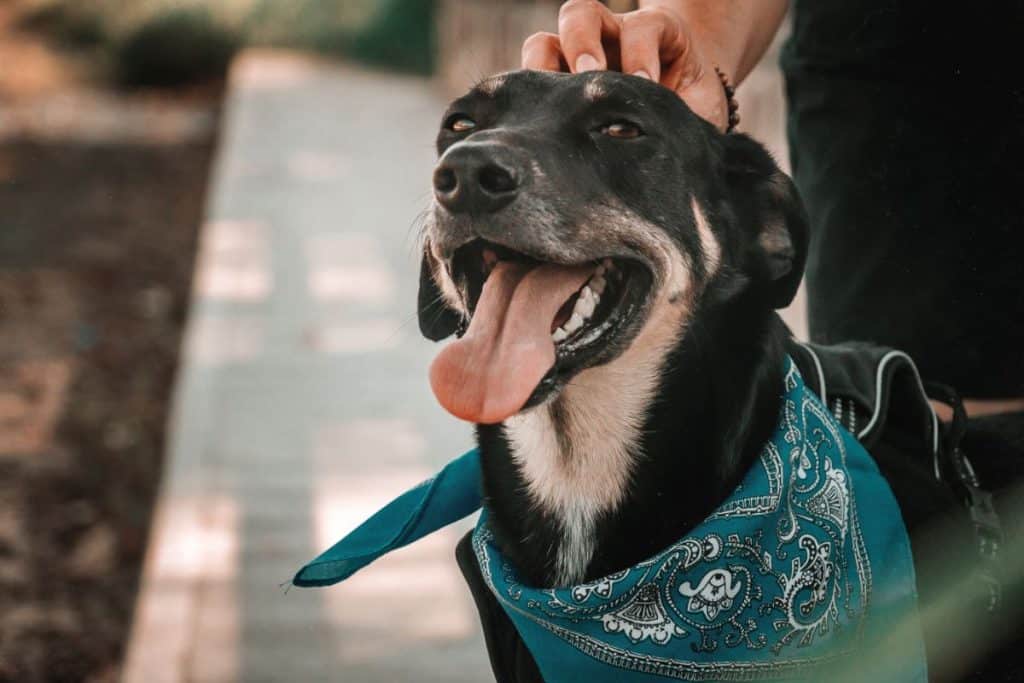 1. Residual Testosterone
Although testosterone levels are significantly reduced after neutering, trace amounts can remain in the body for a while.
Erections caused by the residual testosterone and no external stimuli can be ignored without worry. They're temporary and will definitely decrease over time.
2. Sexual Excitement
Dogs can experience excitement from various stimuli, leading to a temporary erection. They can still likely mate after neutering; the process reduces the overall desire – don't forget that.
This is completely normal behaviour, albeit rarer for a neutered dog. In a case like this, distract your dog with a command or a toy to redirect their attention.
3. Happiness
Positive emotions can trigger physiological responses, including erections. Enjoy the moment – it's a sign of a contented pup!
4. Anxiety/Stress
Like humans, dogs might exhibit stress-related behaviours, including erections. In such a situation, you should create a calming environment and engage in relaxing activities.
5. Paraphimosis
It's a medical condition that still happens as we have discussed in this article.
What must dogowners do at this time?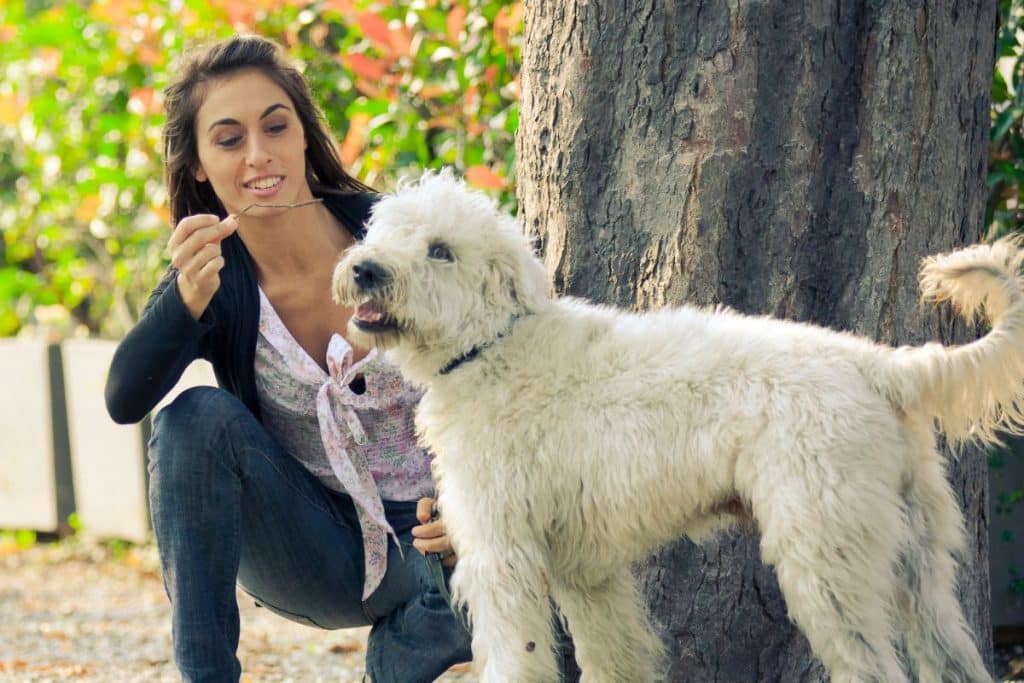 It's natural to feel concerned when witnessing post-neutering erections in your dog. However, it's crucial to differentiate between normal and abnormal behaviours.
1. Reassuring Normalcy: Post-neutering erections are often a normal part of recovery. They occur due to residual hormones and should not cause alarm.
2. Avoid Excessive Worry: While these erections might be unexpected, they are usually temporary and gradually decrease in frequency. Overreacting or worrying excessively is unnecessary.
3. Observing Overall Changes: Focus on your dog's overall behaviour and well-being instead. Positive changes in temperament, energy levels, and other behaviours indicate successful neutering.
4. Exercise Your Doggo:
A healthy dog is a dog who is well-exercised and isn't frustrated. Make sure to keep them active.
5. Coldwater: There's no better way to get rid of a castrated dog's erection than a blast of cold water. This could be particularly effective when the erection doesn't seem to disappear, making your dog stressed or uncomfortable.
When to be concerned: If you're unsure or notice drastic changes in your dog's behaviour or health, don't hesitate to consult a veterinarian. They can provide professional guidance to help your doggo.
With a better understanding of why post-neutering erections occur and how to handle them, you're better equipped to navigate this aspect of your dog's journey.
Can neutered dogs still mate?
The idea of mating neutered dogs might raise curiosity, but the ability and desire are significantly diminished after the surgery.
Neutered dogs cannot mate as they don't produce sperm and cannot father puppies. The operation involves the removal of the testicles, which are the primary source of reproductive hormones. Without these, the ability to impregnate a female dog is virtually eliminated.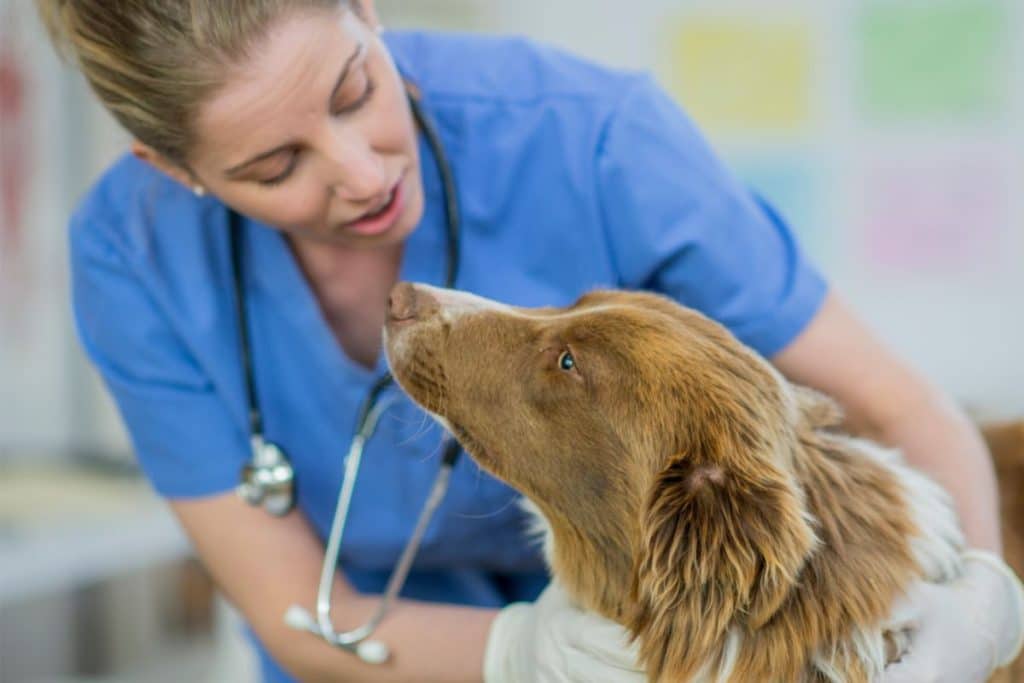 But what about the urge? Is that still there?
Neutered dogs may still have the urge to participate in mounting behaviour. While the operation reduces the hormonal drive for mating behaviours, it's essential to recognise that the behaviour is often a social interaction influenced by factors such as playfulness, dominance, or establishing social hierarchy.
Frequently Asked Questions (FAQs)
1. Why do dogs hump even after getting neutered?
Humping, or mounting behaviour, is a topic that often raises eyebrows among dog owners, even after neutering. While neutering can curb certain behaviours, humping might persist for various reasons, such as:
Social interaction
Habitual behaviour
Exploring the territory
It's important to note that mounting behaviour can be managed through training and redirection techniques.
2. Is it normal for my neutered dog to have erections?
Generally speaking, it's quite normal for neutered dogs to experience occasional erections. Neutering reduces but doesn't entirely eliminate the presence of testosterone, which can lead to these responses. Rest assured, post-neutering erections are a common part of the recovery process.
3. Does a dog's sexual behaviour change after neutering?
A neutered dog's sexual behaviour typically undergoes significant changes. Neutering decreases the hormonal drive for mating and related behaviours. While neutered dogs may still exhibit some interest in mating behaviours, the intensity and frequency are notably reduced.
4. How long do post-neutering erections last?
Post-neutering erections are often temporary and tend to occur less frequently over time. As the residual testosterone levels decrease, these occurrences become less common. If you notice these erections diminishing gradually, it's a sign that the hormonal effects of neutering are taking their course.
5. Can these erections cause discomfort for my dog?
In most cases, post-neutering erections do not cause discomfort for dogs. They are typically physiological responses driven by residual hormones rather than pain or discomfort. If you observe any signs of distress or if the erections persist and become a concern, consulting a veterinarian is recommended.