Dog fences can be described as perimeter fencing that is explicitly designed to ensure that dogs stay safe within a confined, safe area. These fences can be used to keep your dogs in and others out or prevent dogs from attacking people. Therefore, the fence you choose should meet all these considerations and more. To help you choose the right fence dog, follow these tips.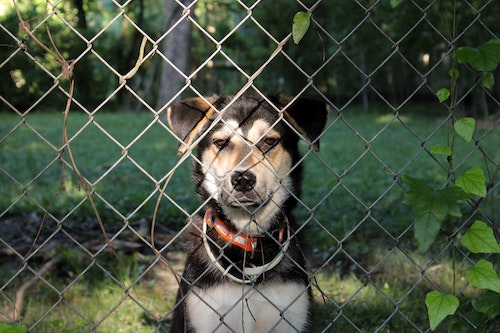 Research
The market is saturated with different types of dog fences such as solid barrier fences, chain link fences, electric dog fences, virtual GPS fences, among others. Therefore, it is crucial to research and learn about various types of dog fences.
Read experts' reviews to know the pros and cons of different dog fences. You can read the review for more information on the Halo collar GPS fence. They have the pros and cons of this type of dog fence. It will be easier to decide on the kind of dog fence you want to purchase with this information.
Understand Your Needs
There are reasons why you want to have a dog fence in your compound. Apart from protecting the dog, it can be for good looks, privacy concerns, keeping other animals away, and so on. Above all, well-installed fences can increase the value of your property.
Therefore, take time and think about why you need the dog fence, and that should guide you as you look for the dog fence.
Have a Budget
Different types of dog fences have different prices. So, before you decide which fence to buy, create a budget for the whole project, including transport and labor. When creating a budget, consider the size of the area you want to install a dog fence. With a budget, you can now compare different dog fences and see which one suits your budget.
Chewing Habits
If you have small dogs, you can buy lightweight fences to contain them. However, if they are medium-sized or large breeds, these dogs are natural chewers, and they can damage your fence materials. So, if your dog is large, buy fences with the sturdiest fence materials.
Consider the Temperament of Your Dog
Before installing a dog fence, know your dog character. The dog fence you choose will depend on breed traits such as weight, personality, and behavior. For example, trained guard dogs should be kept away from strangers so, if you have to keep your dog away from other people for their safety. Then, you need to look for a fence that can block their view.
Size of Your Dog
If your dog is a large breed but now is a small puppy, it will eventually grow and become a huge dog. Therefore, if you go for short fences, when they are grown, they can easily jump over. Therefore, ensure you buy a fence that your dog cannot jump over easily. This way, they will stay safe, and you do not have to worry about them running away.
Choosing the right dog fence can be tedious. However, with these tips, it should not be hard for you to pick a dog fence that suits your needs.