Welcoming your new puppy home for the first time is every bit as challenging, intimidating and exciting as you think, maybe more. The key to a triumphant welcome is to make your pup feel at "home."
To achieve that, you should do what's necessary (and what you want) while letting things take their natural course. Depending on your pup's earlier circumstances, the bonding process can take more or less time than average.
Nevertheless, there's A LOT you could do to make sure your doggo feels at home at all times. Let me help you out with that.
What should I do for the first week with a new puppy?
Before we look at the essentials checklist for welcoming a dog in a UK home, let's talk about timings. And more importantly, what to do in the first week. Trust me, procuring the materials is just the first of many steps on this long and fulfilling journey.
1. Procure essentials before bringing them home.
It's pertinent that you get all the essentials before bringing the guest home. You won't have much time once the puppy is in the house because the first month is the hardest, even if it's not your first time.
You should have a crate, a crate pad, a chew toy, dog food and a lot of many things. Don't worry. I'll give you a complete checklist in the latter half of this guide.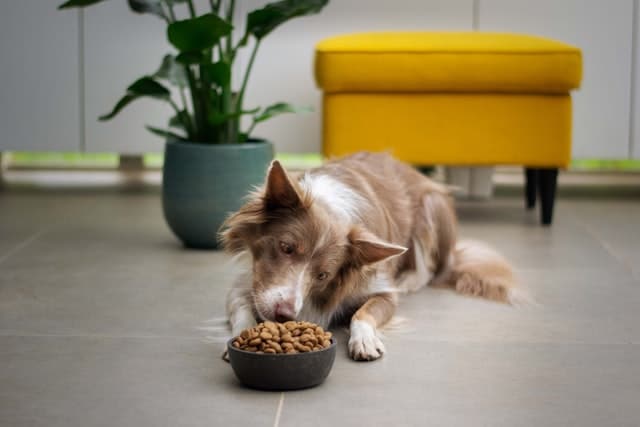 2. Puppy-proof your home beforehand.
It'll be a walk in the park if you have baby-proofed your home before. If not, it could become slightly confusing, to say the least. Although you can just get a handyman to do it for you.
This is gonna be an all-hands-on-deck situation as soon as it arrives. Restrict access to areas where you can't supervise them at all times by using wooden gates (or just PVC baby gates). You should also lock away everything dangerous that the pup might chew on (electrical wires, for example).
Read More: Choosing the Right Type of Dog Fence for Your Family
3. Get to know your doggo & help it interact with others.
Once the area is secured, you can finally get to building an intimate relationship with your puppy. It's essential to help your pup socialise but don't start it immediately. Meeting many new people in an unfamiliar home can be intimidating, to say the least.
You should first get to know your puppy and give him the chance to get accustomed to you. Honestly, it depends on every pup and their previous circumstances. It could be relatively easy or super difficult to get used to the human touch.
After a week or two, it's finally time to attend some puppy parties or invite friends and family over. Help the puppy learn to socialise among relatively larger groups of people.
4. You should begin house training from the first minute.
House training is fun, challenging, sweat-inducing, fruitful and more of those things. It's like being a game show host but better.
Start with the bell training and crate training since both will be required the most in day-to-day life.
The caveat here is that there's no "one unified guide" to house training because every puppy is different. Of course, you can (and should) refer to sources and make a plan for bedtime and mealtime as it'll also help potty train the pup. It's crucial to try and keep these times the same every day.
Experts suggest you deliberately use loud machines like vacuum cleaners and lawnmowers for short bursts. This will help your new housemate get accustomed to sudden loud noises.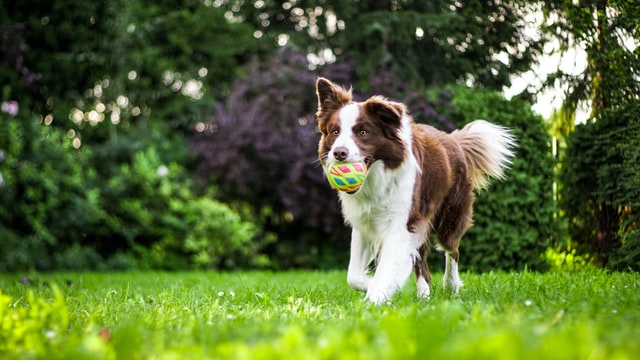 5. Focus on spending more time, enjoying and building a bond.
The first week is the perfect time to lay the foundation for an unbreakable bond in the future. It's also the right time to start teaching it proper manners – treats for good deeds and a slight growl for bad ones.
Some dog parents stay with their puppies during bedtime, while some let the puppy sleep on the bed. I would suggest doing the former. Letting your timid little pup sleep with you on the bed when it's scared is, of course, encouraged.
However, it's also essential to help make the crate a "safe zone" for him/her. It'll help them sleep even better during the beginning instead of the company of "someone new." And if you're still worried, get them a super comfortable crate-pad set and stay with them until the puppy sleeps.
Read More: Is it safe to train your dog to use a ramp? If yes, then how to do it?
6. Consult a vet right after the first week.
Learning the fundamentals of owning and taking care of a dog is already tricky. It becomes way more difficult when dealing with young ones. Your new puppy will be going through several changes when you bring it home.
This directly affects the chap's mental and physical health, and it's your job to take care of both. You should get your doggo checked by a veterinarian after the first week of shifting to make sure it's healthy.
That said, you should also get a routine for daily feeding (including the type of food), vaccination schedule and advised frequency for standard health checkups.
7. It's okay if everything isn't perfect.
It's good to strive for a perfect first week, but you have to be realistic too. Don't waste your precious first moments with the pup by sulking about a few things that went wrong.
Complete Essentials Checklist: Everything You'll Need
1. Crate & Crate Bed OR Dog Bed
Depending on your personal preference and your pup's comfort level, you can take one of the three routes.
First, you can get a dog bed. A warm fleece-lined bed with just the right size is perfect for nap time. If your dog is too hyperactive, you can go with the second option – get a crate and crate bed.
A crate bed works in everyone's favour – you keep your puppy from escaping and breaking the schedule while the pup will feel better in its "safe zone."
There's also a hybrid option where you can get the dog bed just the right size to fit between a crate.
2. Dog Collar & Collar Tag
Ideally, you should take the doggo out only after the entire vaccination process. This should give you ample time to train him with a dog collar around the house.
You should get a dog caller that's slightly bigger than your pup's neck. It should also be lightweight and adjustable to accommodate the growing body of a young puppy.
Additionally, you should get a collar tag that lets you track your puppy via GPS technology. It's like an AirTag attached to your collar.
3. Harness or Lead for Collar
Leads are the most common pieces of equipment – something you would need every time you take the pup out for a walk. And if your pup has a bottomless pit of energy, get a harness, so they don't escape away.
4. Dog Food & Treats
You should ask the breeder / pet store owner/shelter about the type of food they've been feeding to the puppy. Even if you want to get them something much better, you'll need this information sooner or later.
Also, consult your doctor with the initial diet and checkups. You can ask your vet to help you out with your dog's nutritional requirements and diet schedule.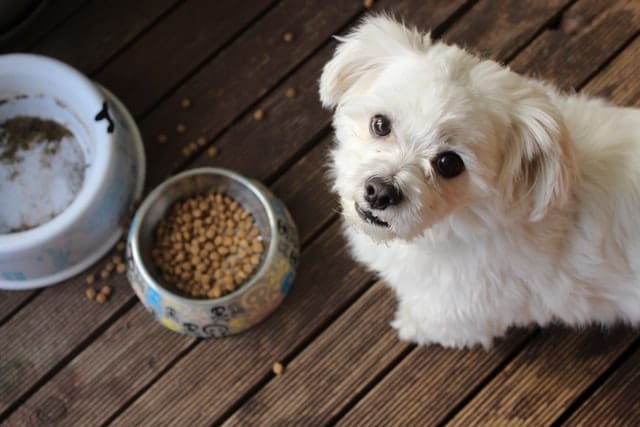 5. Chew Toys & General Toys
The new puppy (or even the dog) is gonna chew their way through your house regardless of what you wish for. As such, it's better to get them a chew toy they like to protect the pups from hurting themselves.
Get other toys for the crate as well, that you can put for them to play around in their crate.
6. Food & Water Bowls
Purchase two stainless steel bowls for food and water. You should get the ones with rubber pads at the bottom as they prevent the bowl from slipping off. I would also suggest getting a heated bowl if you live in low-temp areas.
7. Child Gates or Wooden Gates
Make sure you get the child gates to puppy proof your house. You wouldn't want that little jolt of never-ending energy to get hurt while it's wreaking havoc in the house.
8. Toilet Training Pads
Most young puppies and even some older ones don't have good bladder control, if at all. This can be easily tackled through toilet training, but that takes some time to accomplish.
Meanwhile, you should get absorbent house training pads, so the home stays fresh and clean.
9. Stain Removers & Room Fresheners
You can either purchase or make DIY pet stain removers and deodorisers. Even in an ideal situation, your doggo will take a reasonable amount of time before the training bears fruit.
Meanwhile, you'll be cleaning up after your pup's little mishappenings. So, make sure you have a pet stain remover and deodoriser in handy.
10. Poo Bags
Don't be that guy/girl who doesn't clean up after their pets outside the house. You must have a poo bag with you at all times when taking a walk with the pup outside the house.
11. Dog Grooming Supplies
A grooming training may not be at the top of your to-do list, but it's essential. Maintaining a scheduled grooming session helps control hygiene and keep the puppy healthy.
Ideally, you should get your dog accustomed to shampoo, nail clippers and a coat brush as soon as possible.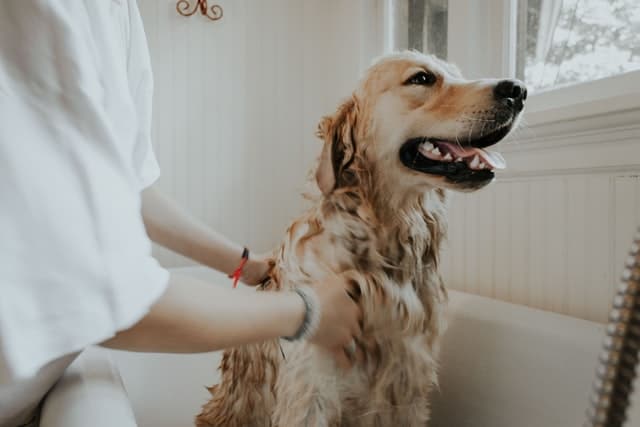 12. Dog Carrier
Dog carriers are super important. For starters, dog carriers are legally required while in the car. If you're caught with an unrestrained pet while travelling in a car, it could cost you a fine of about £2,500 to £3,000.
Some people believe carriers to be immoral, but they're actually so much more. Dog carriers act as a "safe space" for your pup when outside in a new environment. They also help prevent your little puppies from escaping.
13. Pet Insurance
You don't HAVE to get pet insurance, but it's recommended. A reasonable premium cover can ensure the best possible care for your doggo without you incurring a big chunk of vet bills.
14. Other Stuff to Make Home a Safe Space
Take a look around the house a couple days before the "big day" to identify the dangerous items. For example, replace your cleaning solution with a non-toxic one since the puppy/dog will unquestionably lick the floor and other surfaces.
What should you know when considering a young pup?
1. Is it OK to get 6 or 7-week old puppies?
Generally speaking, it's not OK to do that. But it really depends on the situation and source.
You should never adopt or buy a puppy less than 8 weeks old from a pet store or a breeder. At 8 weeks, the dog will still go through its weaning process. It'll be immoral and even bad for the puppy's mental and physical health to separate it from the mother.
It has recently become a trend to get puppies as young as possible so you can spend more time together. But the limit for that should strictly be at least 8 weeks.
Now, if the pup is abandoned or in a bad situation, then adopting and saving him or her at any age is better than the alternative.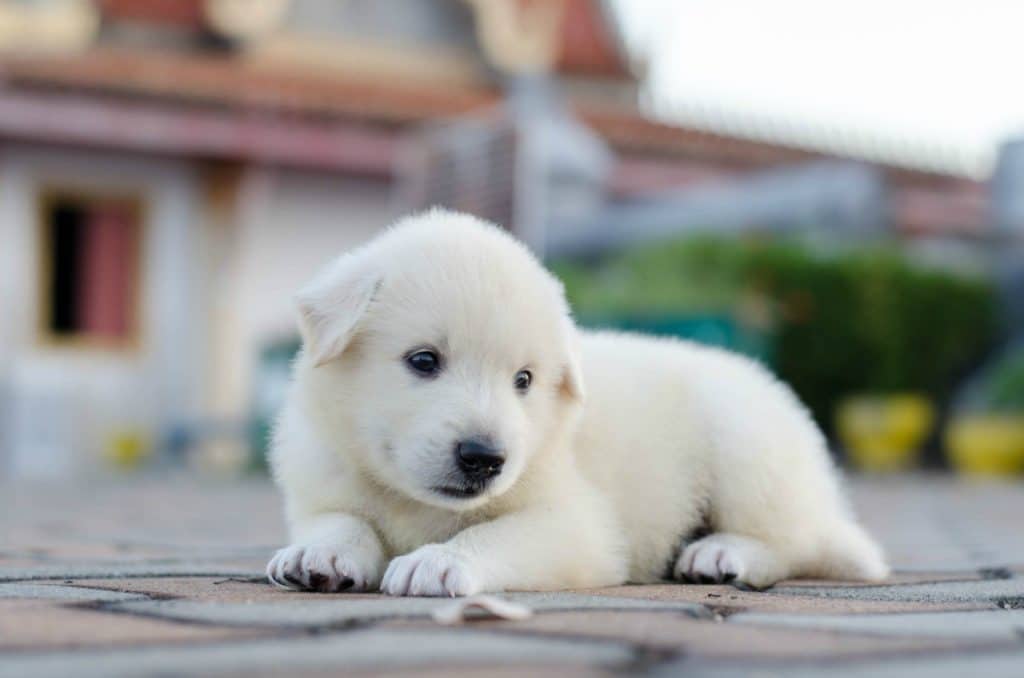 Adopting a puppy who is less than 8-weeks old is justified when you're rescuing the poor chap from a shelter, streets or a rescue organisation. Disturbing the weaning process can lead to aggression, lack of social development, and different types of mental and physical issues. And you don't want that, do you?
If you're still conflicted, you should read my guide on the right age to bring a dog home and why it can never be less than 8-9 weeks.
2. How long can you leave an 8-week old puppy in a crate?
Even though we have established a minimum age, your worries are far from over. While the weaning process will definitely be finished by 8-9 weeks, your pup is still relatively young. Many dog-parents are skeptical if not scared about leaving their puppy in a crate alone.
Read More: How to keep a dog entertained when you really need to study?
The crate training is the most important and, quite frankly, the most fruitful when you have young puppies. Granted that your doggo doesn't have a lot of good habits yet, but this is the perfect time to teach some.
Ideally, you can leave your younger puppies (8-10 weeks old) in their crates for most of the day. They should only be called out for crate training and playtime training to introduce good habits. The young ones should be taking naps and eating in the meantime to ensure proper growth.