First of all, thanks very much to Scruffs again for sending a product out to review. Regular readers will remember we have recently reviewed their highland dog bed as part of our best dog bed range.
This time, we have something a little different and very timely as it can be a tremendous help during hot weather to cool down your dog – a cooling mat. At the time of writing the weather was sweltering and Jeff being half Pug does not fair too well with the heat so this was more than welcome. Anyway, let's discuss what it is and what it's like.
For a full list of the best dog cooling mats click here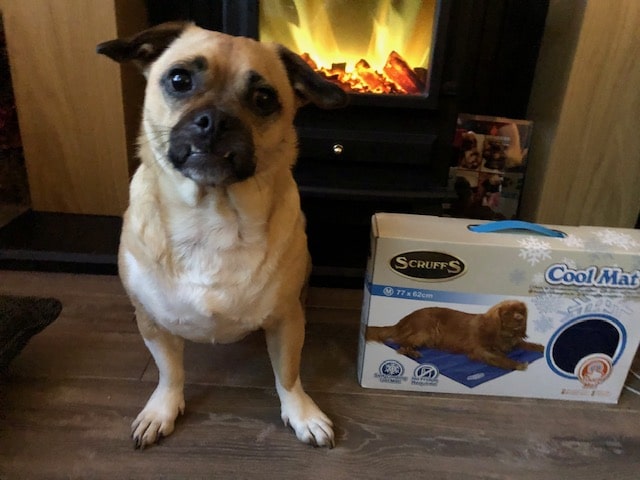 The cooling mat is neatly packed and easily transportable. We got a medium size which is a lot bigger than what Jeff needed. You can see here how much it can be folded so it really won't use much space when it's not hot and needed. Jeff is around the same size as a Jack Russell/Pug if you wanted some context for his size.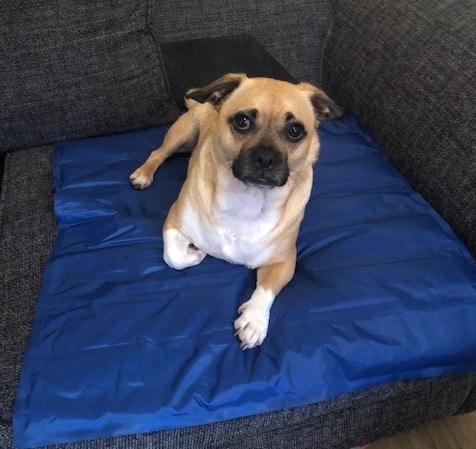 Once unpacked and unfolded, it is the size of the above. It is a flat piece of plastic with gel packets. It can be placed on any surface, for our first initial tests we put it on our sofa. This was just after a pretty decent walk in the heat and although Jeff was a bit apprehensive at first he soon got on and started to feel the benefits.
The mat itself feels chilled to the touch and does provide a cooler place to rest for your pooch. They claim to be around 6-10 degrees colder than the room temperature and that did feel about right. The Scruffs cooling mat had an almost permanent cold feeling to it. Scruffs say that it could last an hour before it will need to be left unused for an hour before it can be chilled again – however, Jeff never used it for more than 20 minutes straight as once he had been cooled off he was up and at it again. With this in mind, we'd recommend using the product as a cooling station and not as a long term way to get chilled.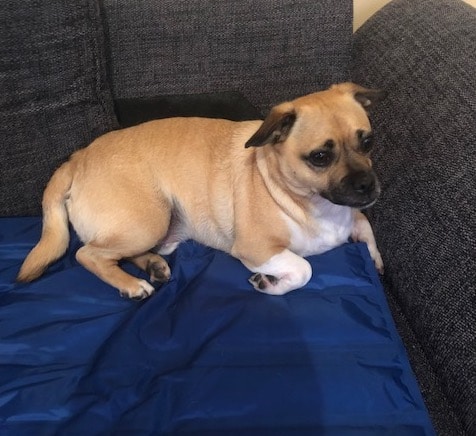 To conclude, there are very few products out there specifically to keep dogs cool. If you have a breed that struggles with the heat then this product can really help them out to cool down quicker. By no means is this product an essential but it can make things very convenient. It's not exactly expensive either and folds away easily. It can even be used by humans or even babies.
Related Articles
Last update on 2023-10-17 / Affiliate links / Images from Amazon Product Advertising API