We recently stayed at the Cheshire Farm Yurts as a surprise birthday present from my other half. There were three of us there including our Jug, Jeff. We've decided to write a review about our experience of the Cheshire Farm Yurts for anyone thinking about going and particularly those of you who might be travelling with your dog.
What is a Yurt?
A Yurt is a large, round tent that is more similar to an actual home than a traditional tent. It has become more and more popular in recent years and can be referred to as "glamping" or "glamorous camping" as it has many more creature comforts inside than traditional camping whilst still being outside.
Cheshire Farm Yurts Review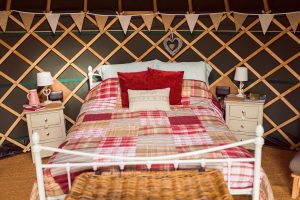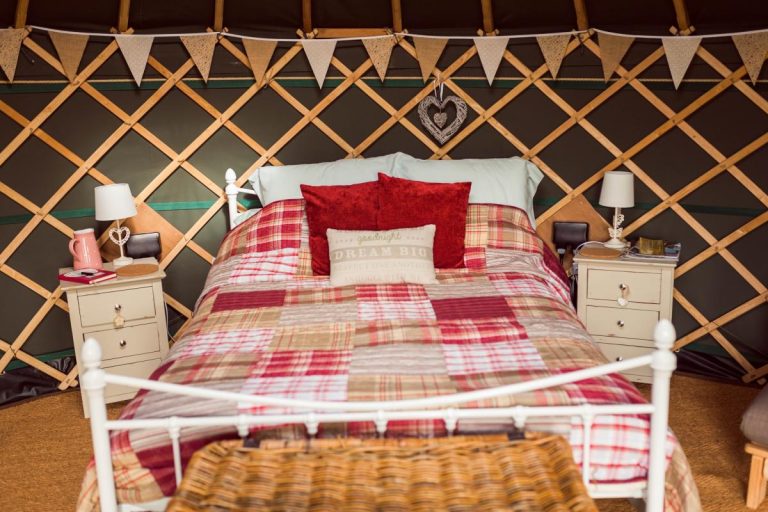 We took our dog with us: dogs aren't allowed without question at these Yurts however we are lucky to have a well behaved and housebroken dog which allowed us to bring him along. If you're reading this and you fancy spending a couple of nights there please make sure to speak with the owner as soon as possible to seek permission and understand the ground rules.
We arrived early evening on the Friday and we were met by the very friendly and helpful owner of the Yurts, Anna, who helped us settle in and showed us around. The Yurt we had booked was Hawthorn and it looked absolutely spectacular!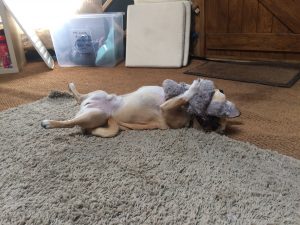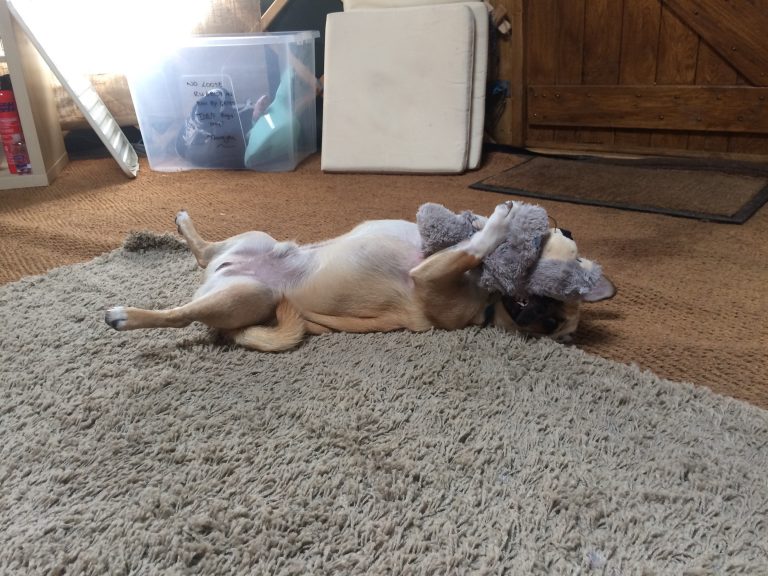 Inside the Yurt we had everything at our disposal: a microwave with grill, kettle with hob, extremely comfortable double bed with two futons (4 people could comfortably stay there); a fireplace to warm up the Yurt if it gets cold (it does at night) and a couple of spare electric sockets.
We found ourselves very relaxed staying at the Cheshire farm and although there wasn't much in the local area for us to do we found our time fly by. Our objective for the weekend was to simply relax and forget about our busy lives for a couple of days with our dog. And we did just that.
Although extremely comfortable, the Yurt can face extreme heat and extreme cold in the day and then the night. This can be countered easily by having the door open to let heat out (reducing the amount of privacy) or by putting the fire on using the firelighters and logs available by Cheshire Yurt Farms. When it was extremely hot our Jug did suffer quite a bit as leaving the door open wasn't a viable option due to the nearby busy road and farmyard animals. However, we took him out for a walk and we had a constant supply of water available. Again though, these Yurts aren't designed for dogs so we completely accepted the situation without complaint.
Our Jug was happy as Larry being there too as he got to experience many new sights, sounds and smells for the first time. We also got him several new toys to keep him entertained, his favourite throughout the weekend was the Kong Wildknot Bear.
Sale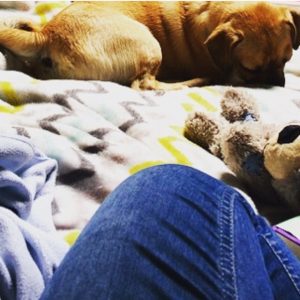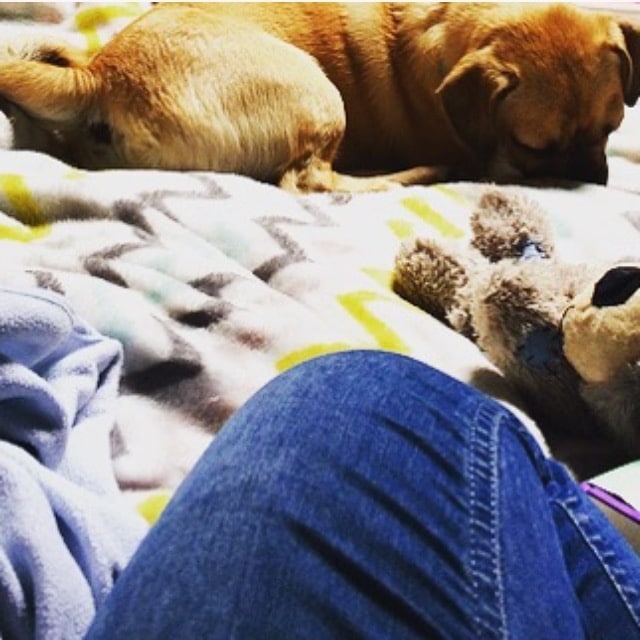 Although the surrounding area wasn't safe to let him off his lead (due to being fairly close to a road and also nearby farm animals such as ducks and donkeys) there was plenty for him to do. We walked around 20-25 minutes to the nearby Village of Tattenhall for some supplies and by the time we got back he was exhausted and napped for hours! In fact, after that massive walk he was pretty much knackered for the whole weekend.
Jeff wasn't allowed on the furniture inside the Yurt so we brought our travel crate with us since his full size crate is quite bulky to carry around. We used the Cheeko Pop Up Pet Dome as it's lightweight, warm and folds easily for transit.
To pass the time we read, watched TV shows and movies we had downloaded to the laptop beforehand (bear in mind there's no WiFi available). We also drove to Tattenhall and the park nearby. During the evening we had a Chinese at the local Letters Inn– the food was amazing and if you decide to stay at the Cheshire Farm Yurts we would highly recommend eating there at least once.
[su_spacer]
Right next door to the Cheshire farm was The Ice Cream Farm which is a massive Children's/Family play centre which has recently undergone a huge transformation. The centre has has soft play areas, outdoor play ares, cafes and of course ice cream. This place recommends not bringing a dog so we didn't spend the day there but we were able to sample some of their ice cream which was out of this world, there are dairy free alternatives available to suit all dietary requirements. We would highly recommend this place to anyone travelling to the yurts, especially if you're travelling with young children.
Food For Jeff
We were there for 2 sleeps and Jeff eats around 2-3 meals a day, plus we needed some treats to keep him busy if we needed to clean up or prepare food. For his wet food we took 3 pouches of Pedigree Puppy pouches for wet food and our Tails.com free trial dry food. This comfortably lasted us the weekend and because they came in pouches and a resealable bag it kept fresh and was easy to carry.
Pedigree Wet Food Pouches
Pedigree Real Meals are the optimum meal for man's best friend, with healthy nutrients and a tasty gravy sauce / Good as a stand alone meal or combined with kibble
Cheshire Farm Yurt Review Summary
We had a truly memorable time at the Cheshire Farm Yurts and we truly felt relaxed and disconnected from our busy lives which was exactly what we were after. We experienced rain and sunny days during our stay and we enjoyed both thanks to everything that was on offer inside the Yurt. However, if you're after something a bit more exciting or if you are bringing a dog like we did there are certain challenges you'll have to accept such as no immediate purpose built walking path or a safe off lead area in the immediate area. If you've got a low maintenance dog like a Jug it should be no problem!
Pros
Tranquil Setting
Feeling of being outdoors with all the luxury of being indoors
Right next door to the Ice Cream Farm
Local amenities within walking distance
Privacy
Cons
Not made for dogs even if dogs can be allowed
Nearby road can be noisy
Yurt can get extremely hot and extremely cold
You will need to walk outside for toilet and shower
No WiFi
All in all we would comfortably give Cheshire Farm Yurts a 5/5 – we thoroughly enjoyed it and we would certainly go again.
Related Articles
Last update on 2023-10-14 / Affiliate links / Images from Amazon Product Advertising API