At time of writing we are firmly in lockdown now which means social distancing and only going out for essentials and 1 hour of outdoor exercise a day. We're all suffering but it's for a great cause to protect ourselves and the NHS from the devastation caused by COVID-19.
During this time it's easy to forget that our dogs are also suffering and their lives have been changed. We are home more often which is great for them but they also get less exercise which isn't great.
This short and handy article is a list of some of the product we think will make lockdown with a dog much easier for both of you.
Retractable dog lead
This seems like a daft thing to put in during a lockdown but the reality is if you have an hour of outdoors exercise a day and you do not have a suitable garden or yard then your dog really should go with you. A retractable lead allows them to stretch their legs a little bit more than a normal lead would.
Brain Training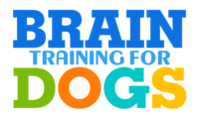 When better to train your dog than during lockdown? Brain Training For Dogs is one of the most popular training products on the market. It's made in America but it is suitable to any country and they will even give you a 7-day free trial so it's risk-free! This can be a real game-changer for those with hyperactive dogs where walks may be tough. By the end of lockdown, you'll have a genius on your hands!
Bulk Dog Food
You can still practice social distancing and get your dog food by ordering online. We believe lockdown in the UK will go on for months so we recommend getting months worth of food to save money and never run the risk of running out. Here's our recommended wet and dry food which you can buy in large quantities. But, you can still visit our best dry and best wet food pages for the cheapest if the economy has hit your household hard.
Sale
Sale
Forthglade Wet Food
WET DOG FOOD VARIETY PACK: 12 x 395g trays in 3 flavours your dog will love: 4x Turkey with sweet potato & vegetables, 4x Lamb with butternut squash & vegetables and 4x Duck with potato & vegetables
Flea and Worm Treatment
Your dogs can get flea and worms even if they don't venture outside much. Many vets are closed so you'll need to take the responsibility yourself to keep up your dog's hygiene. Here are our recommended flea treatment and worm treatments.
Sale
No products found.
Shampoo
Dogs need washing and if you haven't got any in the house you need to get some shampoo to keep them clean and smelling nice. Here's our recommended dog shampoo:
Groom Professional Baby Fresh Shampoo
The Groom Professional brand is fast becoming one of Europe's favourite pet grooming brands and these shampoos are the driving force behind the brand's success.
Indestructible Dog Toys
If you're working from home and the reality is the time you can spend with your dog is much the same but you don't want them to feel like you're ignoring them then give them a tough dog toy to keep them busy while you work. We recommend the Kong classic.
Tough Tennis Ball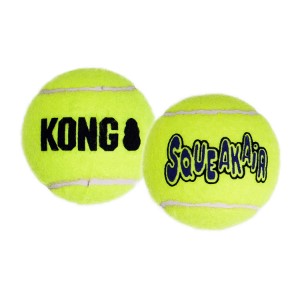 There isn't much better to exercise a dog indoors than a simple ball. But ball break easily and it's not like you can go out all the time…enter the Kong squeaker ball. This bad boy is essentially just a very tough tennis ball perfect for fetch games both indoors, in the garden or during your 1 hour lockdown exercise.
Last update on 2022-05-19 / Affiliate links / Images from Amazon Product Advertising API