Best Organic Treats
Lily's Kitchen Organic Dog Treats Bedtime Biscuits 100 g (Pack of 3)
Best Training Treats
Wagg Training Treats With Chicken, Beef and Lamb 125 g (Pack of 7)
Best Puppy Treats
Pooch and Mutt Puppy Development Treats 125 g (Pack of 3)



Best Organic Treats
Lily's Kitchen Organic Dog Treats Bedtime Biscuits 100 g (Pack of 3)

Best Training Treats
Wagg Training Treats With Chicken, Beef and Lamb 125 g (Pack of 7)

Best Puppy Treats
Pooch and Mutt Puppy Development Treats 125 g (Pack of 3)

There are so many different types and brands of dog treats out there that it could be difficult to know where to start and which ones to get based on you or your dog's needs. Thankfully, here at JugDog HQ we've put together a handy list of healthy, natural, training and puppy treats to help you get the right ones. Below is a table with a summary for each category and you can read up on the full review for each treat below.
Please note: These treats are quick treats as opposed to 'chewing treats' such as rawhides, bones or indestructible chewing toys etc. When we have researched these treats we will link it here.
1. Bounce and Bella Grain Free Dog Treats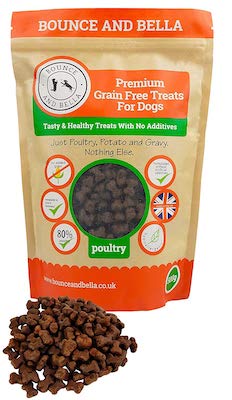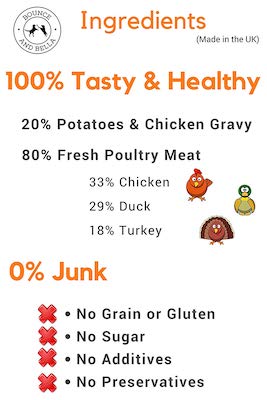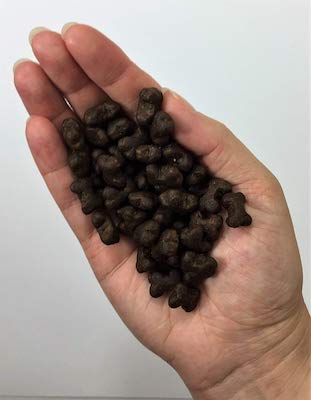 Review
Bounce and Bella's grain free dog treats and nothing short of excellent value for money because in a 500g you get 800 brown bone shaped treats which equates to around 15p per treat. On a typical walk with Jeff we will give him at least 2 treats (start and finish) and perhaps another two during a walk if his behaviour is good, we walk him twice a day so that's 8 treats a day. That means that this bag will cost you around £12 or 100 days worth of treats. That's incredible!
But anyway, this is a healthy treat so what's so good about it? Well, the Bounce and Bella treats is a simple treat as it only has 5 ingredients and they're all health ones. Obviously the treats are grain free as per the name. Sugar and salt are kept to a minimum, and although you still cant give them an unlimited amount it still won't ruin their appetite even when used with a lengthy training session. The treats are also quite soft so you can break them in half quite easily to turn one treat into two if you have a small dog.
Overall, you really can't go wrong with these treats: you get a staggering 800 in a bag and each and every one is made to precise specifications which are a very tasty, naturally made and healthy treat.
Summary
TOP QUALITY! If you've been looking for premium natural dog treats that won't break the bank then your search is over! That's because the only ingredients in our training treats are freshly prepared chicken, duck and turkey meat (80%) and potatoes & chicken gravy (20%) which means a healthier happier doggy – guaranteed!

PRACTICAL! Because these are small grain-free training treats (approx 800 in 500g bag) you don't need to worry about over-feeding big or small dogs with your rewards. This is great because you can train your dogs or puppies for longer and just concentrate on training and enjoying yourselves. (Treats are crunchy so we recommend giving to puppies over 16 weeks old or after your pup's adult teeth have come through)

ONLY 5 INGREDIENTS! Fresh chicken, duck & turkey meat (80%), potatoes and chicken gravy (20%). That's it! Nothing else! No additives, no preservatives, no flavourings, no sugars and absolutely no grain (or gluten) to bulk up the food cheaply. This means you can rest easy knowing you're providing the best treats you can buy for your dog. Never let your dog suffer from junk-filled treats again!

FREE PDF! 'Training with Treats' emailed shortly after your purchase. Written specifically for you and your dog to thoroughly enjoy your time together bonding over tasty treats and fun training.

HEALTHY! Unlike other training treats which stuff their reward treats with cheap grains, our treats are grain, wheat and gluten free. Dogs are incapable of fully digesting grains so grain-free treats help with digestion, give them a shinier coat, more energy, less weight-gain, less shedding, better breath, healthier skin and means fewer trips to the vet and a happier and healthier dog.
Ingredients
Ingredients:
80% Freshly Prepared Poultry (Chicken 33%, Duck 29%, Turkey 18%)
20% Potato, Chicken Gravy

Analytical Constituents:
Crude protein 20%, Crude Oils & Fats 18%, Crude Fibres, 2%, Crude Ash 7%

2. Stella and Chewy's Carnivore Crunch Treats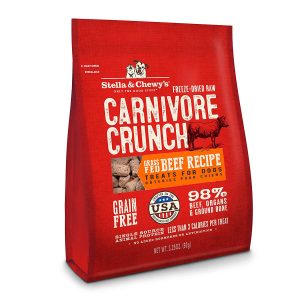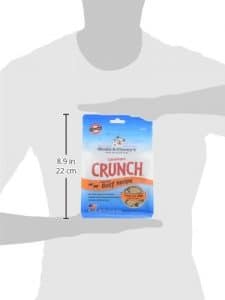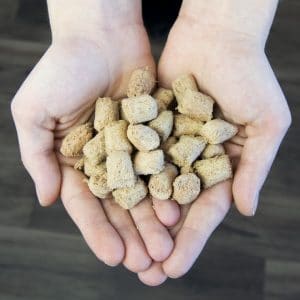 Review
Stella and Chewy's entry as a best healthy dog treat is a strong one as they have had rave reviews elsewhere, tick many of our boxes and our own dog loves them. Let's break this down.
These treats are first and foremost a carnivore focused treat which preys on dogs instincts to attract them to eat them, and they do it well as they smell quite strong even for humans so for a dog it must be irresistible. The Carnivore Crunches contain 98% meat and are grain free so you'll be getting a healthy, natural treat for your dog with these which is a huge plus point, that's so good human beings would probably enjoy them. Stella and Chewy make it clear that these products are made with responsibly and sustainably sourced and NEVER from China – not sure why they've made such a big deal by naming China but not another country I'm not sure but there you go. If you were wondering these treats originate from USA and not the UK – just in case this was a point you cared about.
The plus points continue in favour of the carnivore crunch treats as they have no added hormones, antibiotics, grains or fillers. Best of all, it's 100% complete and balanced for all life stages so these would just as ideal for your puppy as they would for your old timer. They have been minimally processed which is not a worrying point as it's simply to take the natural ingredients and shape them to the treats you'll eventually get in the bag.
With these treats, you won't have to worry about any allergies and digestive problems as the ingredients are so pure and there's no added anything in them. They are super tasty and your dog will do whatever they can to get more of them from you…that includes behaving! The only negative we can think of and this is scraping the barrel is that delivery can be a little slow as they are an import, but that really is nitpicking. We would recommend Carnivore Crunch as a great dog treat all day long.
Summary
Dogs naturally crave meat, much like they ate in the wild. That's why every batch of Stella & Chewy's Freeze-Dried Raw Carnivore Crunch Grass-Fed Beef Recipe starts with 98% beef, organs and bone to guarantee your pet is eating as nature intended. All ingredients are sustainably sourced, and NEVER from China

Made in the USA – the all-natural recipe is crafted with care in small batches in Stella & Chewy's own USA kitchen to provide the highest levels of protein-rich meat and quality grain-free nutrition for your pet. Perfect as an everyday snack and training reward

Minimally-processed and all natural. Because the closer foods stay to their natural state, the better they are. That's why each of Stella & Chewy's recipes contains NO added hormones, antibiotics, grains or fillers.

Raw nutrition AND convenience – Your pet deserves to thrive on real, raw meat. Now Stella & Chewy's makes it easier than ever to give your pet real raw nutrition with the convenience of freeze-dried

Supports better health for your pet with improved appetite and digestion, relief from allergies, vibrant skin and coat, healthy teeth and gums, greater stamina and vitality and a healthy immune system
Ingredients
Analysis Crude Protein…min. 44.0%, Crude Fat…min 30.0%, Crude Fiber…max. 1.0%, Moisture…max. 5.0%

3. Barker and Barker Low Fat Dog Treats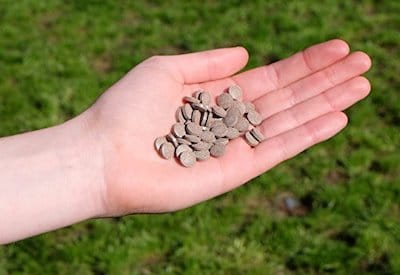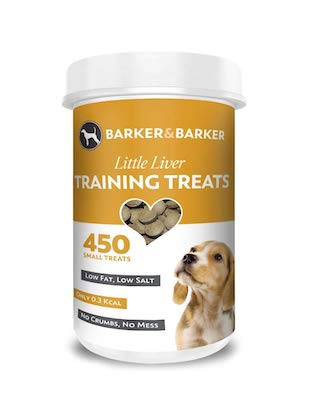 Review
These little gems are low calorie (low carbs and fat) treats (0.3 calories each) and come in a big pot of 400 which makes them excellent every day treats (and training for that matter!) around the house and on a walk. Barker and Barker have also made sure these treats have no cereal or grains included and are made using a compression technique as opposed to being baked. These bad boys are so tasty and healthy they can even be used as a replacement for kibble. Not permanently though as those costs would be through the roof! All in all, the guys are Barker and Barket get the seal of approval from Jug Dog as the best healthy treat for your dog or puppy.
Summary
Training made easy with these small aromatic and tasty training treats

Naturally low in fat and salt Only 0.3 calorie per treat

Natural Human Grade Ingredients only Cereal and Grain Free

Small compressed treats ideal for repeat rewarding won't crumble in your pocket

Ideal for puppies and small breeds. Also available in MEDIUM and LARGE treat sizes
Ingredients
Pork liver*, brewers yeast, minerals. Nutritional Value: Protein 55%, Crude fibre 3.7 %, Crude Oils & fats 3.5%, Moisture 5.6%, Crude Ash 22.8%. * Liver not suitable for dalmations.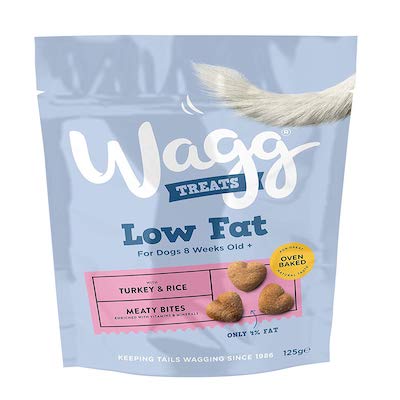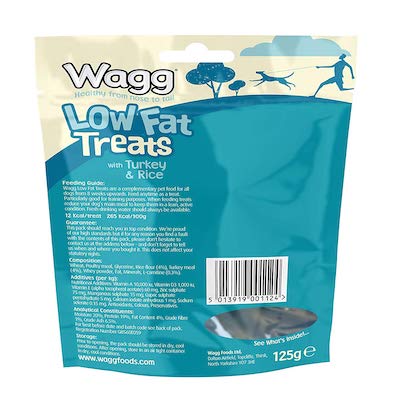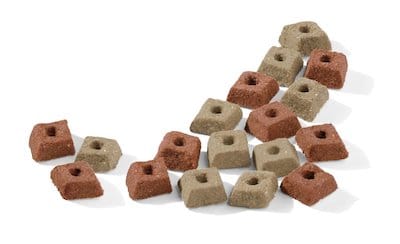 Review
Wagg are a pretty well known name the dog treat business and their range of low-fat treats deserves a special mention here. Soft, healthy treats which taste great and come in a convenient resealable pouch and in loads of different flavours. Get Wagg low-fat treats if you're budget conscious or want to make use of Amazon's subscription service so you've always got treats at hand. 4% fat, oven baked with no added sugar. Not our #1 choice but excellent value for money.
Summary
Only 4% fat

Oven baked for great taste

No added sugar

Healthy from nose to tail
Ingredients
Wheat, Poultry Meal, Glycerine, Rice Flour (4%), Turkey Meal (4%), Whey Powder, Fat, Minerals, L-Carnitine (0.3%), Antioxidant, Colours, Preservatives
5. Lily's Kitchen Bedtime Biscuits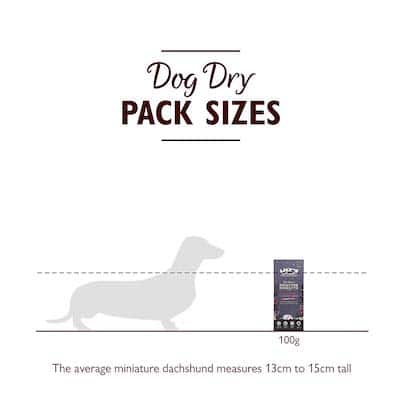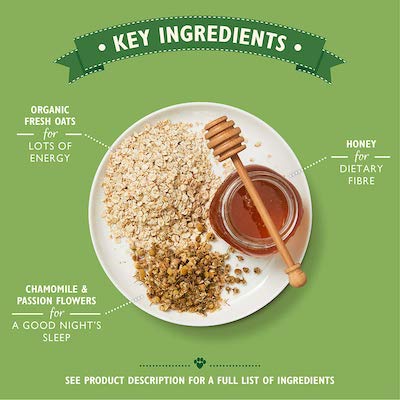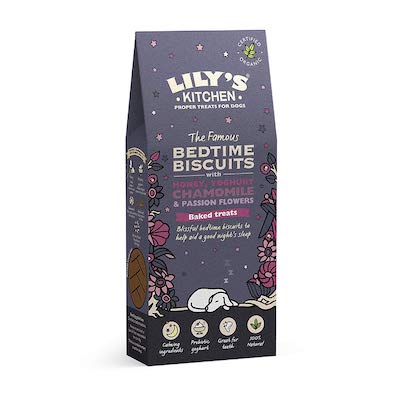 Review
Natural or organic dog treats are just that. They are made using natural ingredients free from all or most additives, preservatives and the like. Generally, the natural dog treats are also classed as healthy treats but may not be as low in calories. These treats are usually not designed for intense training sessions due to the usual higher cost.
5. Lily's Kitchen Bedtime Biscuits
Lily's Kitchen are a popular brand with us and we've featured their scrumptious food in our best wet dog food article and best dry dog foods. We're also featuring their niche organic bedtime treats here, too. Designed with a good night's sleep in mind Lily's Kitchen's bedtime biscuits contain only natural ingredients which include honey and chamomile and probiotics. They are expensive for what they are but as long as you don't use them as every day treats and only before bed as a late night fancy treat then your dog will simply love them moorland never get bored. Plus,they will sleep soundly too which can only be a good thing for everyone involved! Suitable for puppy over the age of 4 months and dogs of any age.
Summary
Delicious, nutritious bedtime biscuit

Traditionally baked using the finest organic ingredient

Made with yoghurt and honey for their nutritious, digestive and soothing properties

A complementary pet food for adult dogs

Nothing artificial at all
Ingredients
Organic Light Rye Flour, Organic Oat Flour, Organic Oats, Organic Sunflower Oil, Nutritional Yeast, Organic Honey (4%), Organic Probiotic Yoghurt (2.5%), Organic herbs: Chamomile (1%), Passion Flower (1%).

6. Irish Rover Superfoods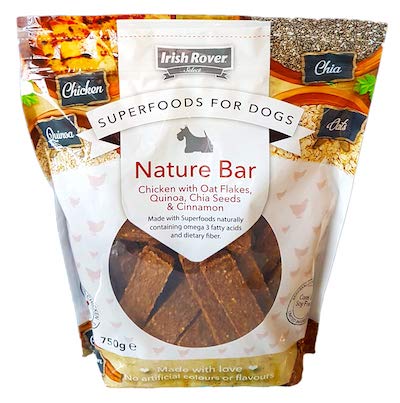 Review
If you really care about what goes in your dog's gob then Irish Rover Superfood organic treats are the ones for you. Made in Ireland using only natural ingredients such as kale, chicken and spinach. These treats are almost good enough for humans to eat. Only drawback is the expensive price tag. Judging by the amazon reviews though it would seem dog's really do love these!
Summary
Chicken treats your dog will love

All natural ingredients

Superfoods for dogs
Ingredients
Nature bar with chicken, oat flakes, quinoa, chia seeds and cinnamon. A complimentary pet food for adult dogs.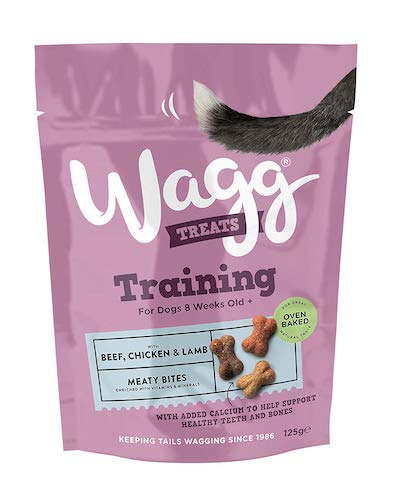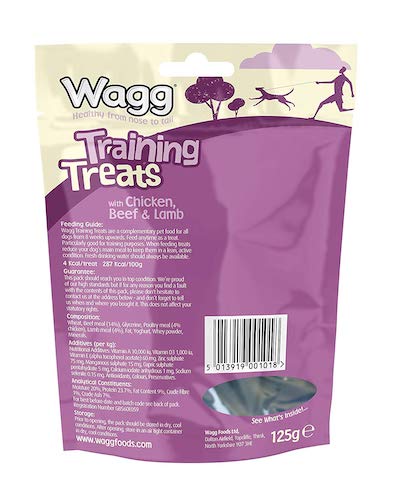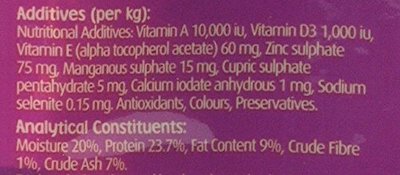 Review
To be a good training teat they need to be extra tasty as to truly reward your dog. Another fine feature for a great pack of training treats is a low cost since owners may typically use a lot of them while training, especially during the early weeks and months of a puppy where training is especially critical.
Yes it's Wagg again who have produced a well loved pack of training treats that our own Jug personally loves as do we. Moist, tasty (we assume) and easy to break into smaller parts for longer training sessions where a lot of treats may be dispensed make these training dog treats an excellent choice. Wagg also provide training treats in a bewildering amount of flavours to suit any mutts tastes.  Jeff personally seems to prefer the purple pack below. Also suitable for puppies 8 weeks or over which is the critical time to begin training.
Summary
Suitable for all dogs from 8 weeks old

Oven baked for great taste

No added sugar

Healthy from nose to tail
Ingredients
Wheat, Beef Meal (14%), Glycerine, Poultry Meal (4% Chicken), Lamb Meal (4%), Fat, Yoghurt, Whey Powder, Minerals, Additives: Antioxidant, Colours, Preservatives

8. Coachies Training Treats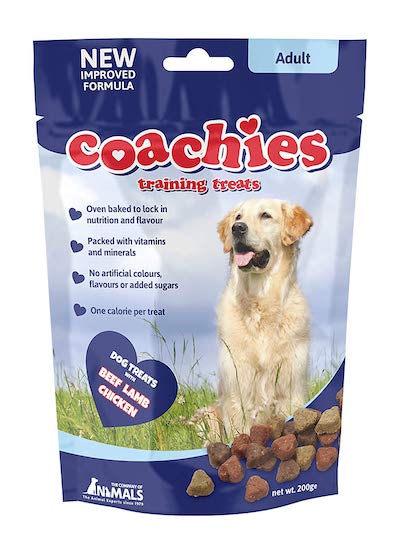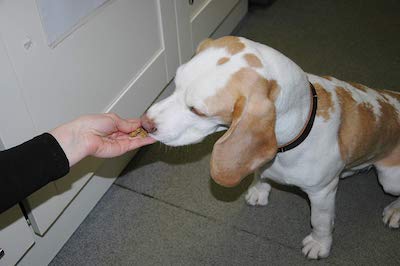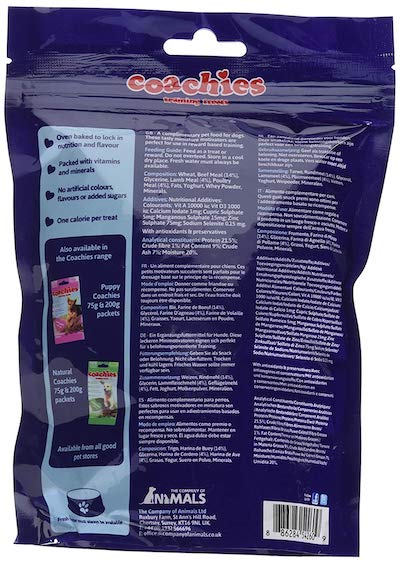 Review
For entry level dog training treats you can't go much wrong with Coachies training treats. These are the treats we started off with as they are so cheap and available from Pet at Home. Does the trick, they are nicely sized and definitely won't break the bank. To us, they just didn't quite get our dog as excited as some of the other treats.
Summary
The ideal training treat!

Coachies treats are low-calorie and oven-baked, making them the perfect treat for training your pet

Highly palatable, Coachies treats are made with Beef, Chicken & Lamb for added variety and excitement, keeping dogs motivated during training sessions

Coachies treats are packed with vitamins, minerals and calcium, and contain NO artificial colours, flavours or added sugars; these training treats make a healthy addition to your pet's daily diet

Only one calorie per treat!
Ingredients
Ingredients: Wheat, Beef Meal (14%), Glycerine, Lamb Meal (4%), Poultry Meal (4%), Fats, Yoghurts, Whey Powder, Minerals.
9. Zuke's Puppy Naturals Pork and Chickpea Treats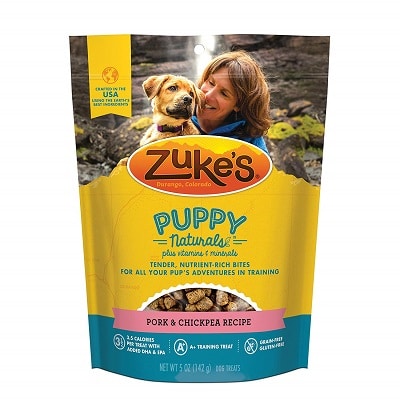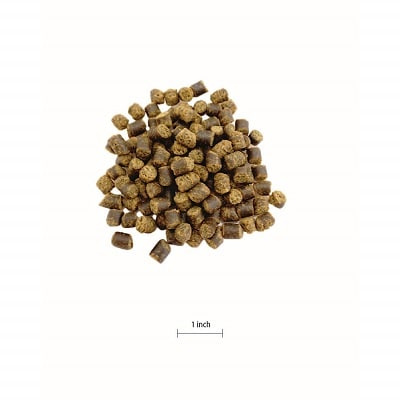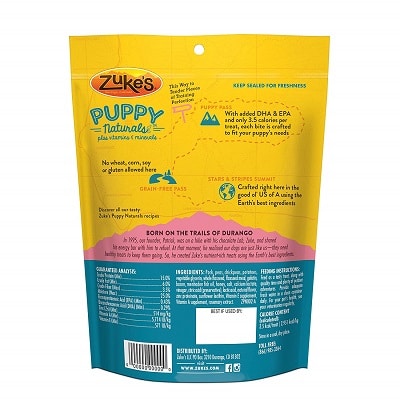 Review
Zuke's natural puppy treats are perhaps best know in America but you can get the exact same, ultra popular treats over here in the UK, too. These treats tick all of the boxes comfortably by using only natural ingredients including pork, bacon and chickpea. The treats are small, moist and tender (a result of using good ingredients) which is easy to bite and chew for a young puppy without adult teeth. The treats contain protein, DHA & EPA (healthy fats), vitamins (A, C and E) and minerals making them an extremely healthy choice that will contribute to a balanced and healthy diet. Each treat contains approximately 3.5 calories if you wanted to compare with others or if you are calorie counting with your pup.
Either way, Zuke's natural puppy treats are one of Jug Dog's best choice for puppy treats as they are unbelievable tast, very healthy and at roughly £5 a bag they will not break your bank. Zuke also make adult treats as well if you wanted to progress naturally.
Summary
New packaging, same trail-tested recipes. For a limited time, packaging look may vary.

Made with pork and other wholesome ingredients

DHA & EPA help support a puppy's healthy brain development

Protein-packed recipe helps support growing puppies

Rich in vitamins A, C and E
Ingredients
Crude Protein (Min) 15.0%; Crude Fat (Min) 6.0%; Crude Fiber (Max) 3.5%; Moisture (Max) 25.0%; Eicosapentaenoic Acid (EPA) (Min) 0.43%; Docosahexaenoic Acid (DHA) (Min) 0.29%; Zinc (Zn) (Min) 514 mg/kg; Vitamin A (Min) 5,714 IU/kg; Vitamin E (Min) 571 IU/kg

10. Pooch and Mutt Puppy Development Treats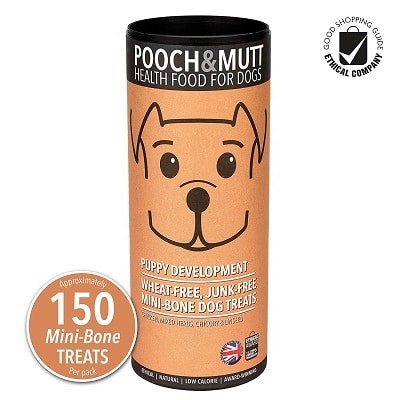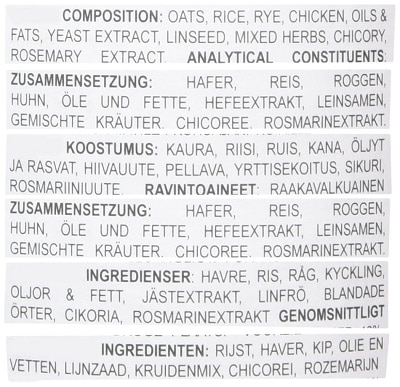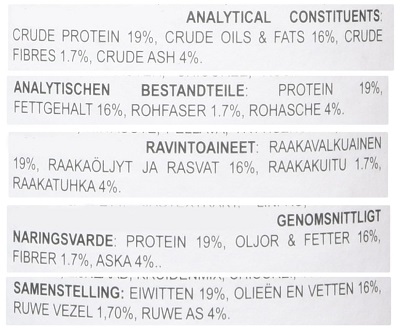 Review
Development treats by Pooch and Mutt could be in all 4 categories but best treats for puppies suits them the most. These treats are tasty and ram packed with nutritional goodness that actually helps their development as well as reward them for good behaviour. Slightly on the expensive side to be purely a training aid but an excellent addition alongside our recommended training treats to be used as a higher up reward for truly great behaviour! Pooch and Mutt are also a highly respected company who do things ethical and like to give back which always gets bonus points from JugDog.
Summary
Natural minibone natural dog treats

To help train to your dog

Handbaked

Wheatfree

Junkfree

Approximately 150 treats per pack

Ethical, award winning, small great british company"
Ingredients
Oats, Rice, Oils & Fats, Chicken, Brewers yeast, Linseed,Mixed herbs,Chicory, Rosemary extract
11. Extra Select Puppy treats
Review
A cheap and cheerful choice is the extra select puppy treats. Tasty and in small sized bites for little puppy mouths these are an excellent choice. Come in a massive 1l tub (you're gonna need a lot while training) so you will almost never run out. Usually sells at around £3-£4 so excellent value for money, too. Not the healthiest choice in this list though so make sure to no get carried away or use them conjunction with healthy wet dog foodand dry food and healthier treats. Very handy for intense training sessions though.
Summary
Crunchy biscuit treats your puppy will love

Attractive colours and bone shaped

Ideal for training

Perfect little snack or treat

Another new biscuit line in the extra select range
Ingredients
Glucose 18.75%, Oils & Fats, Minerals, Meat & animal derivatives. Additives Colour, flavour, acidity regulator Analysis: Protein 7.9%, Crude Fat 7.9%, Crude Ash 1.5%, Crude Fibre 0.2%
Giving your dog treats may seem like a trivial thing to do and as long as the dog is seen to be eating them and enjoying them it's all that matters. However, depending on how much you give them it can mount up to a substantial amount of their daily calorific and nutritional needs and can have a significant impact on their overall health and wellbeing. With that in mind, we've already gathered up a list of JugDog approved treats and the best place to buy them as well as this comprehensive dog treat buyer's guide to help you determine which of the aforementioned products is the best ones for YOU and YOUR dog.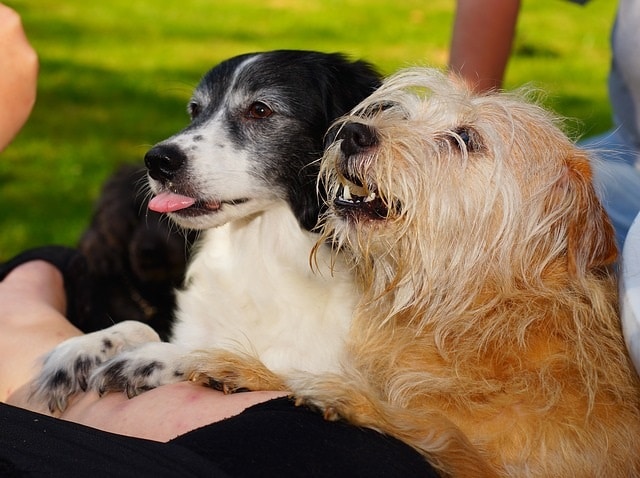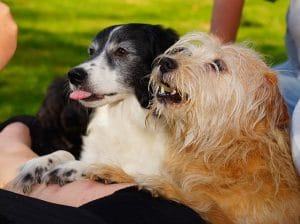 Our resident Jug Jeff is now 4 years old and is not longer in intense housetraining/obedience training mode. The dog treats we have are for everyday 'positive reinforcement' for when he does desirable things such as sits and waits whe he needs to or for when he's being well behaved when we have guests.
Sometimes, we may also tempt him with treats to prevent an undesirable outcome such as being distracted by other dogs in the park or jumping on visiting guests.
Jeff doesn't get bombared with treats all day long and probably accounts for under 10% of his daily diet. However, considering we make so much of an effort to get him the best dry dog food and best wet dog food is makes sense to put the same amount of effort in getting the healthiest treats, too.
Most of our readers are in different stages of pet ownership and we would advise them on different treats depending on what they are. Here's a breakdown of the different types of treats there are available to buy online in the UK.
Training
You could say that all types of dog treats are somewhat of a training aid but there are some treats which are better at being training treats than others. Training treats get used repeatedly and intensely to try and teach the dog a new trick or to become obedient and housebroken.
Because how often they get used it's important to make sure you get top quality ones. Unhealthy treats which are calorie dense can lead to health problems and even obesity. However, these treats don't need to be ultra healthy – they should just be not unhealthy.  
Portion sizes also matter as you don't want to the treats to take up too much of their daily caloric intake. Smaller, softer bites of tastiness is the ultimate training treat as it's just enough to make them want more but it won't ruin their appetite. 
Dogs can be picky and you may go through a lot of these treats so be mindful of the cost so that if your dog has a clear favourite you can just keep ordering them!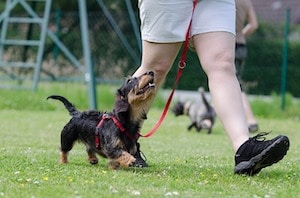 Puppy
Puppy treats will be training treats but made for their sensitive developing little tums. They will also need to be small, soft and easy to chew for their developing gnashers. We would also recommend pairing the smaller 'quick fire' treats with a larger chewy treat for when the whole training session is over. 
The key feature of a good puppy treat is how much they enjoy it, how easy they chew it and of course how healthy it is. 
You will want to look for a treat with the lowest amount of calories and the least amount of processed ingredients as possible because a puppy's development relies on a balanced and healthy diet – puppies are probably going to be exposed to more treats than any other age group as they learn how to be obedient and be housebroken.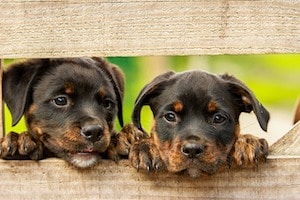 Distraction
Distraction treats exist simply to keep the dog occupied for a length of time. This can be when you have guests round or to use so that your dog doesn't notice you leave the house. We do this with Jeff because if he doesn't notice us leave he relaxes much quicker in our absence.
These treats just need to be tasty and take a while to work down. There are a lot of products which would fit the bill and they're all fine – kong stuff, rawhide, a bone – you name it. As long as it keeps the dog occupied for a length of time and poses no danger to them it's all good.
Every day treats
Every day treats are the sort of treats you just have on you for when you've got a good boy and want to remind them of that. You can indulge a little with these treats as they probably won't be having them all that often and it shouldn't impact their overall diet – just don't go over the top with them!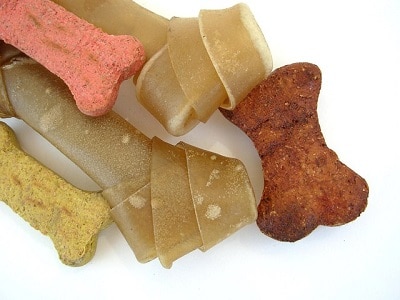 We've touched on a couple of dog treat varieties and the situations that they excel at in our buyer's guide. Well, here we are going to break down as many varieties that we can think of and where/when they fit best. And yes, you'll notice that our top 10 best dog treat list is entirely made out of the soft/training variety because we've learned when people search using the term 'treat' this is what they mean and when they are after one of the other varieties then they tend to specifically search for 'chews', 'jerky', 'rawhide' and so on.
Anyway, here's the list
Biscuits
Dog biscuits are hard, crunchy treats that can come in a few different shapes and sizes. What they all tend to have in common though is that they focus a lot on flavour and perhaps not as much on the health benefits. Dog biscuits can be calorie dense and can easily lead to overfeeding and weight issues so always ensure you get the appropriate size treats relative to the size of your dog.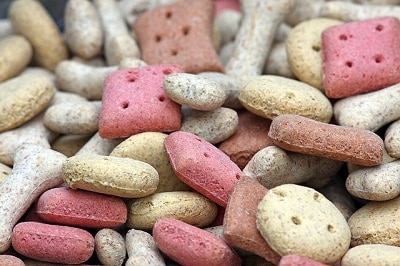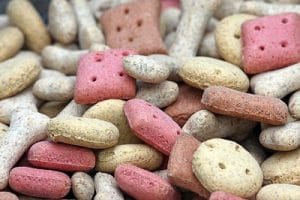 Soft/Training
Soft and chewy treats are the most recognised treat and the ones we've focused on the most in this guide. They are cheap, easy to eat quickly and tasty which makes them an unrivalled training aid. However, there are quite a large amount of different soft treats out there so don't go thinking they're all the same. If they were there would be no point to this article at all!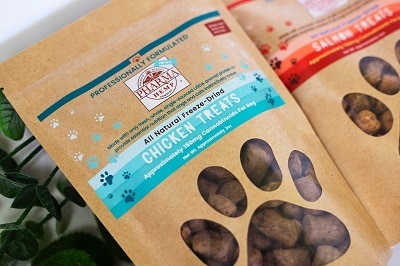 Jerky
A jerky is a leam strip of meat that's been dried out. It's a little hard and chewy. Most jerkies have been cured or marinated and are extremely tasty – there's not much difference between a jerky for a human and a dog really. Jerkies are 'special' treats in our eyes and should be given only occasionally and for a good reason.
They're really not overly healthy and can be very salty.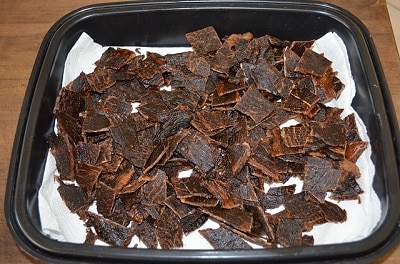 Dental chews
Dental chews are a processed stick with cross shaped twists made out of vegetables and meat. They are slightly tough and provide a way for dogs to clean their teeth and dislodge food. They are not as harsh as animal bones, rawhides etc but are somewhat healthy and can prove to be a good distraction treat that also improved oral health. Most households probably have these in the house due to just how good they are as an alternative to actually brushing their teeth.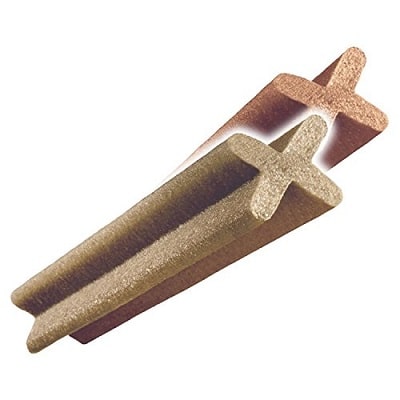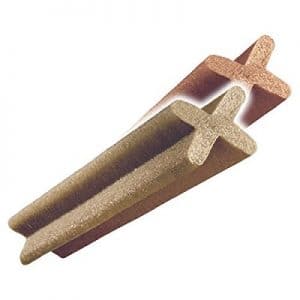 Animal bones
Animal bones don't need any explanation, we all know what these are. A cheap long lasting treat but questions are always raised about how dangerous they could be over time with splints and the potential digestive problems if they swallow too much of the bone itself. Dogs love them and see them as an awesome treat which can help keep their teeth clean and sharp.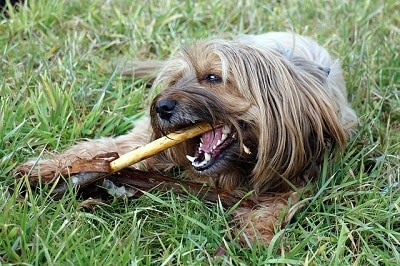 Rawhide
Rawhide based treats are made using the inner layer of a cow or horse hides. They are similar in purpose to animal bones and pig's ears and offer a natural treat that can aid with a canine's oral hygiene.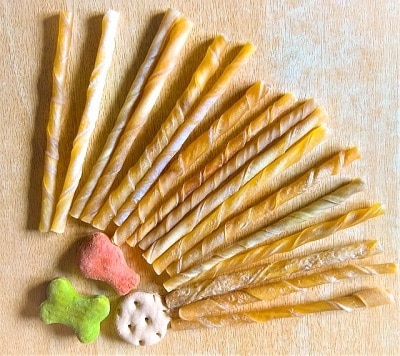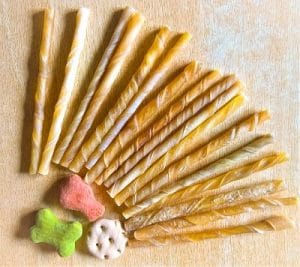 Pig's Ears
A pig's ear is cooked and cured piece of meat similar to rawhide in texture and uses. It's a tasty alternative for dogs but we would question its use as anything other than a rare indulgence.
Human Food
Last but not least! Foods made for human consumption are also a great treat for a dog in moderation and by double checking whether it's suitable for a dog's digestion. We believe it's a bad habit to give dogs human foods or 'scraps' as it can lead to begging and maybe even dogs stealing food from the table or pantry. Dog food is for dogs, human foods are for humans.
What makes a good dog treat
With so many great dog treats around it's hard to know which is best. It all depends on factors such as your dog's individual tastes, the purpose of the treat, your dog's allergies and dietary requirements and of course your budget. Some dogs are in different stages of their lives and in different places with their health, you may also be budget conscious and don't want to break the bank with something that isn't their main meal of wet dog food and dry dog food.
Also, you might be a bit conscious about what goes into your dog. Treats can be high in calories because of sugar or sweeteners and when used over and over again (like training treats) can really add some weight on your dog. You may also be concerned about additives, preservatives and so on so organic treats may be the ones for you.
So, makes a good treat?
Tastes great
Obviously it's important that your dog loves the taste of the treat otherwise it shouldn't even be called a treat! However, the key is to find a treat that your pooch REALLY loves and their tails wag every time you even make a move toward the packet. Find a treat they love and they'll do whatever you want!
Low calorie
Usually when things taste great its because they've got a lot of sugar in them or salt. None of these two are great in large quantities so it's important to find a pack of treats which have low calories so that they don't impact greatly on their day to day diet. Dogs can suffer from obesity too.
No grains
Grains aren't exactly the devil but they aren't exactly brilliant either. Look for grain free treats to keep the calories down and give your dogs good carbs instead of empty carbs often found in grains such as corn and wheat.
Naturally sourced
Less processed food is always better for your dog and for a human. Treats made with natural ingredients tend to be more healthy for your dognap their digestion.
Has nutritional value to support a healthy diet
This is a 'nice to have' and not a must have. If you can find dog treats which add to an existing diet and not just as a 'treat 'then you're on to a winner.
Last update on 2019-06-01 / Affiliate links / Images from Amazon Product Advertising API